Meryl Streep New York Times Quotes About Dustin Hoffman Slap
Meryl Streep Says Dustin Hoffman "Overstepped" During Infamous Kramer vs. Kramer Slap Scene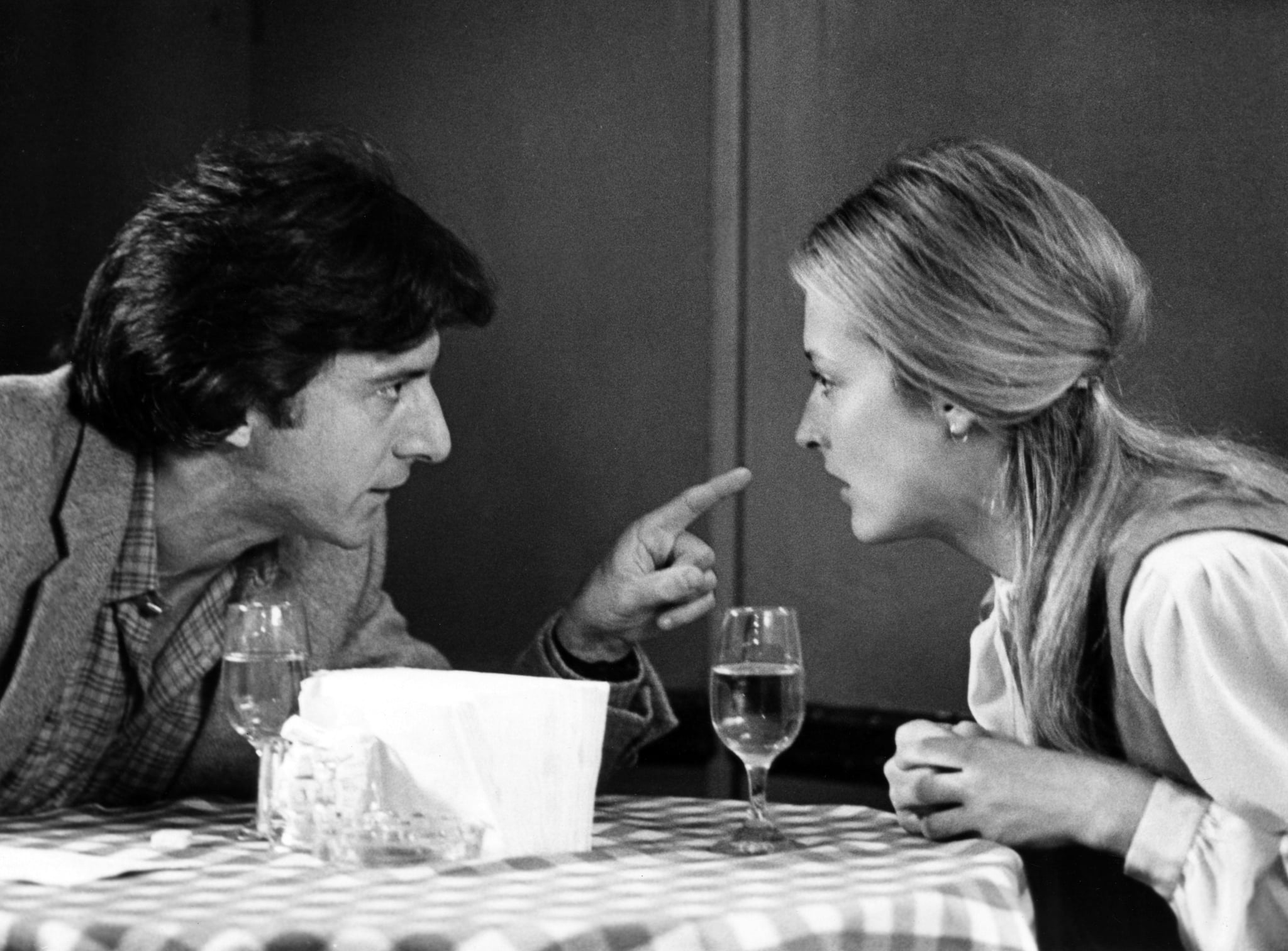 Over the past few months, Hollywood has been hit with wave after wave of disturbing rape and sexual assault claims lauded against some of the movie industry's biggest players. The repeated claims birthed the #MeToo movement, which Meryl Streep recently opened up about during an interview with The New York Times. The conversation about Hollywood's toxic history naturally led to the accusations against Streep's Kramer vs. Kramer costar Dustin Hoffman, who is accused of exposing himself to a minor and assaulting two women. New York Times journalist Cara Buckley specifically asked Streep if she "had problems" with the actor and if he really slapped her during a scene in the pair's Oscar-winning divorce drama.
"That was when we were making Kramer vs. Kramer. This is tricky because when you're an actor, you're in a scene, you have to feel free," Streep said. "I'm sure that I have inadvertently hurt people in physical scenes. But there's a certain amount of forgiveness in that. But this was my first movie, and it was my first take in my first movie, and he just slapped me. And you see it in the movie. It was overstepping. But I think those things are being corrected in this moment. And they're not politically corrected; they're fixed. They will be fixed, because people won't accept it anymore. So that's a good thing."
Streep's comment on Hoffman's behaviour comes after a recently resurfaced 1979 interview with Time, in which Streep recalled Hoffman groping her breast the first time they met. Her representative later noted that The Graduate star apologised to Streep, and they settled the matter. Fortunately the Mamma Mia actress has dedicated herself to lifting up the #MeToo movement and helping to stamp out some of the movie industry's more insidious habits.
"I do think if the world is going to go on, we have to find out a way to work together, and know that it's better for men if they respect us deeply as equals."