Michelle Rodriguez Talks Paul Walker's Death April 2016
Michelle Rodriguez Reveals She Felt "Jealousy" When Paul Walker Passed Away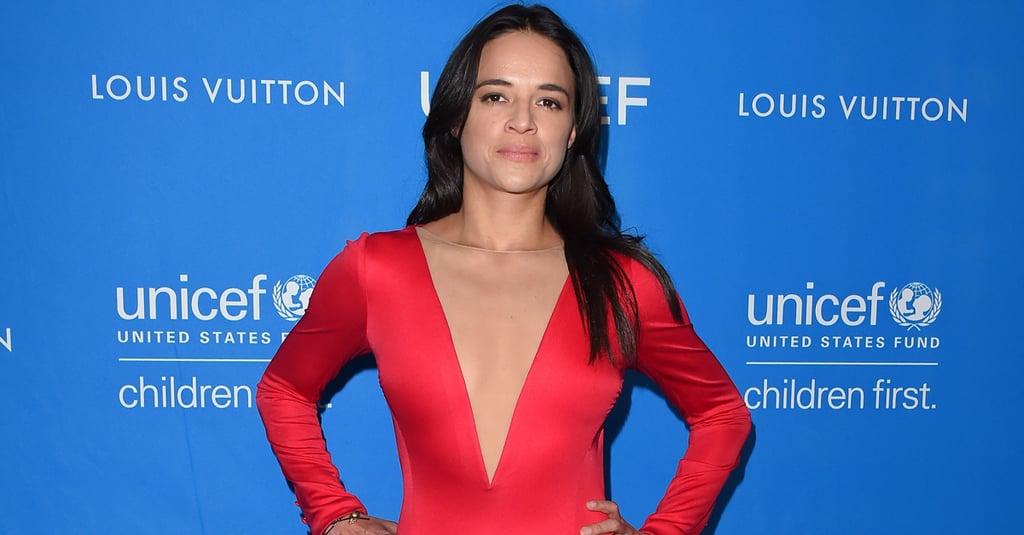 It's been two years since Paul Walker passed away, but it seems as though Michelle Rodriguez is still struggling with his tragic death. In a new documentary titled The Reality of Truth, the actress opened up about losing her friend, saying, "I have to say, you know, when I lost Paul, I went through about a year of just being an animal. Like, what could I do, physically, to just get my mind off of existentialism? Get my mind off of how transient life is and how we come here and can just disappear at any moment. How could I get my mind off that?"
She then admitted to using a psychedelic plant called Ayahuasca to help her cope, adding, "I did everything I could possibly do to hide from myself and I'll tell you that my Ayahuasca trip made me sad that he left me here. It wasn't a sadness that he's gone, it's more like a jealousy that he's there first."
In a previous interview with Entertainment Weekly, Michelle revealed she went "crazy" following Paul's death in November 2013. Since then, she has openly talked about continuing on without him, and even accompanied Vin Diesel on stage when he paid tribute to Paul at the Hollywood Film Awards last year.