Michelle Williams at the 2013 Whitney Gala | Pictures
Michelle Williams Is Still Giving Off That Modern Marilyn Vibe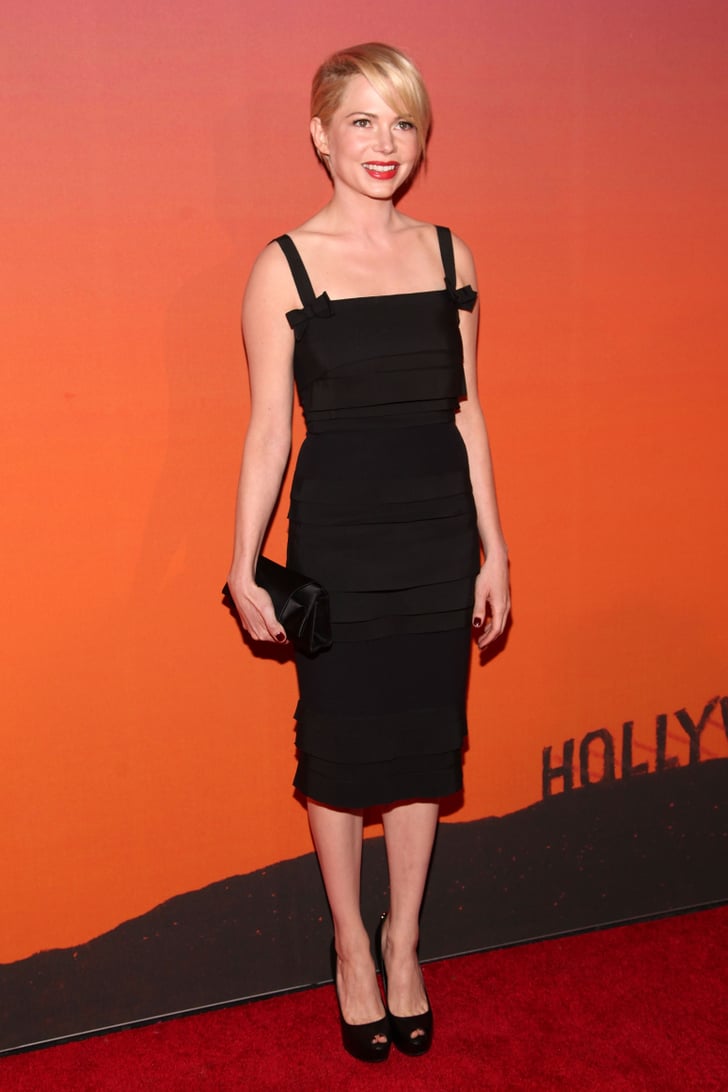 Michelle Williams just keeps killing it with her punk-rock Marilyn Monroe look, doesn't she? The actress stepped out for the 2013 Whitney Museum of American Art Gala in NYC last night looking every bit the modern-day movie star in a sleek black Louis Vuitton dress and heels. Michelle mingled with Sofia Coppola, Riley Keough, and fashion editor Derek Blasberg inside the fundraising bash, which she also cochaired. This is the first time we've seen Michelle on the red carpet in quite a while — since May's Met Gala, to be exact. She's been spending most of her downtime with daughter Matilda Ledger, who, at almost 8 years old, is turning into quite the spitting image of her famous parents. We spotted Michelle and Matilda out together in their Brooklyn neighborhood of New York recently, where Matilda sported a t-shirt bearing her mom as the Oz the Great and Powerful character Glinda the Good Witch.
Keep reading to see more photos of Michelle at the gala.
Though she's had success with major films like Oz and My Week With Marilyn, Michelle will soon be getting back to her independent-movie roots as she begins filming a remake of the 2009 Italian film The Double Hour. She, along with The Great Gatsby actor Joel Edgerton, are set to star as a couple who find themselves victims of a dangerous robbery in the psychological thriller.