Michelle Williams Interview About Destiny's Child Reunion
Michelle Williams Is Down For a Destiny's Child Reunion Tour, but She Has Priorities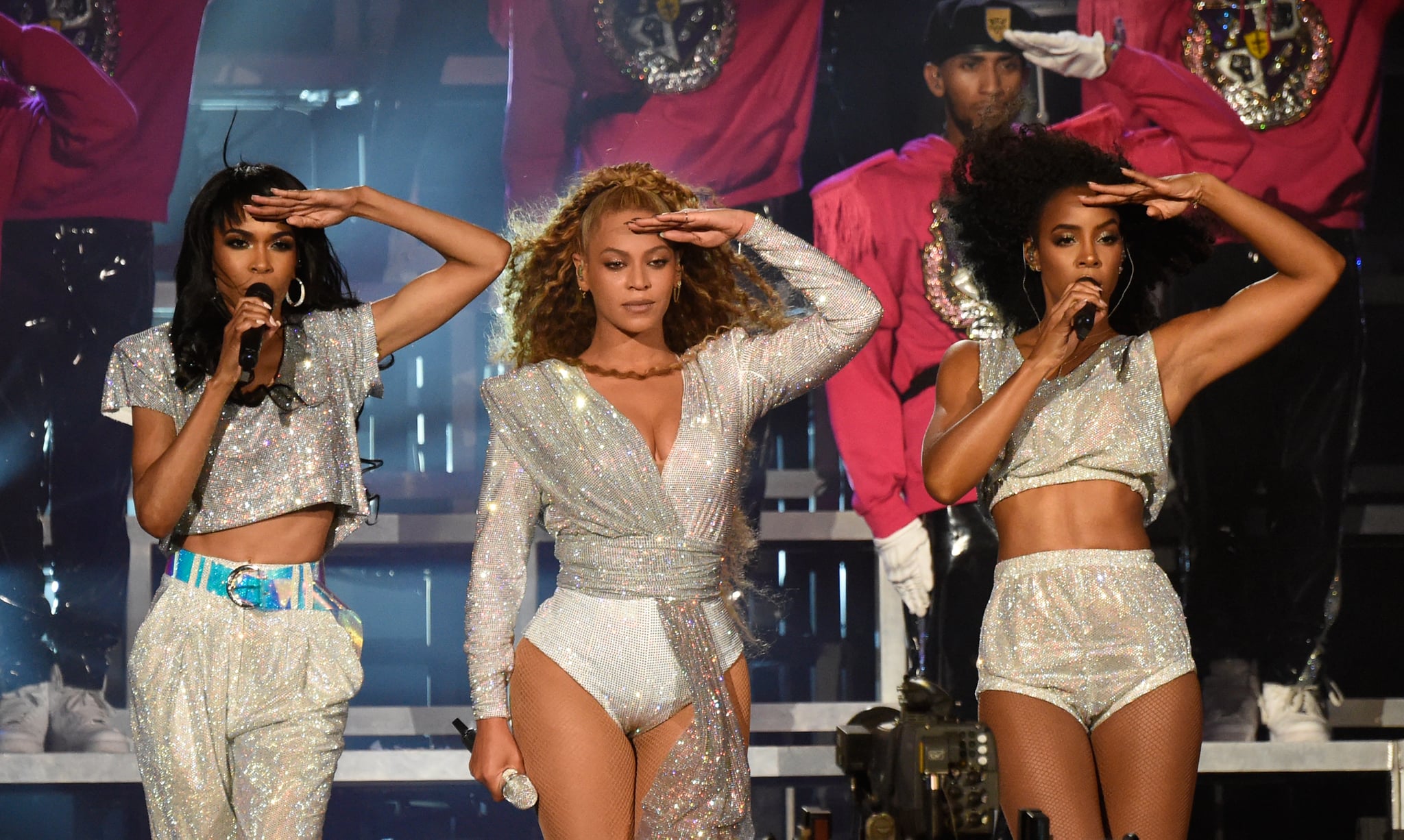 It's a great year for Destiny's Child member Michelle Williams. Not only is the group celebrating its 20th anniversary, but Michelle recently became engaged and was part of Beyoncé's history-making performance as the first black woman to kick off Coachella.
Michelle started rehearsals for the event around February and said even she was surprised at how big it all turned out to be. After all, how do you top that Super Bowl reunion? They found a way.
"What I know about [Beyoncé] is if she dreams something, that means God gave it to her, and she knows if God gave her this vision, we can pull this off," Michelle told us after the performance. "[When we talked about it,] I told her to just go out there, put on a tank top, and have fun and sing your hits, girl! And then I walked in to rehearsals in February and saw this big ol' pyramid! And she said, 'This is fun.'"
Over 100 dancers, band members, and special guests participated in the Coachella sets. The first week featured Beyoncé kicking it off wearing a gold sweatshirt emblazoned with Greek lettering Beta Delta Kappa, which reads as BAK. When paired with the step-show inspired set, it was actually a nod to historically black sororities and fraternities and the inspirational football halftime shows that traditionally black universities are known for.
Destiny's Child then reunited, wearing camo-inspired outfits. The second set featured Beyoncé in a pink sweatshirt and Destiny's Child rocking silver. Of the two, because it is DC's anniversary year, Williams said she liked the camo-look because of its throwback status.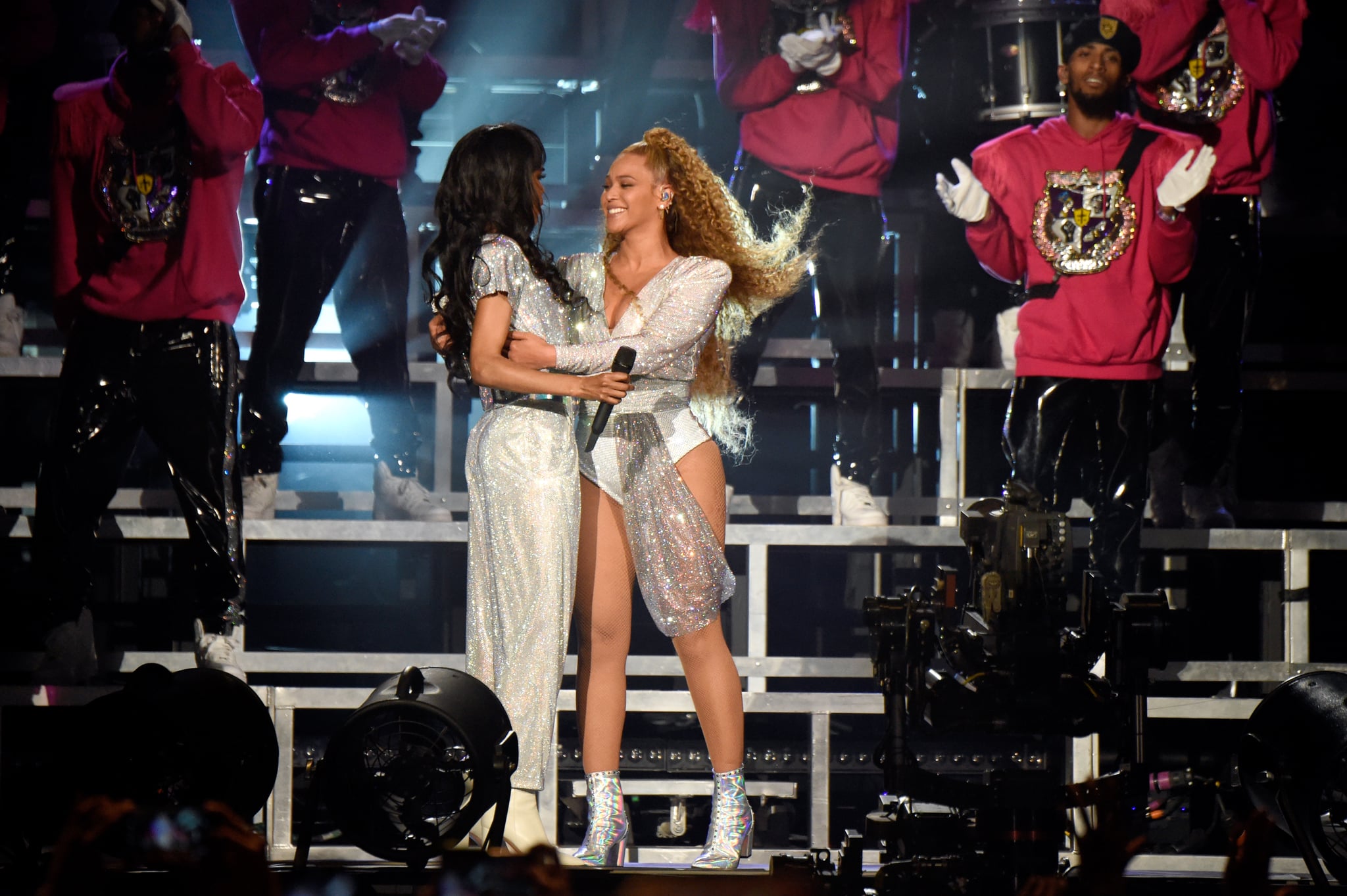 "I love the first outfits because it was an ode to the 'Survivor' era of the camouflage and it was a 2018 take on the designs that Miss Tina did for us back in the day," says Michelle, adding that Olivier Rousteing (from Balmain) did the damn thing with the designs. "The overall performance took me back to that time I was in college. I can only imagine what the historically black colleges and universities were thinking."
"I was surprised that I caught it so quick," she said of learning the complicated dance moves. "I knew we had a timeline, and I knew it had to be dope."
The group brainstormed about which songs to revive for the crowd, settling on the classics "Lose My Breath," "Soldier," and "Say My Name."
"Things change all the time until you find the right melody and we're in the room and we're like 'This is the bomb!' and then she puts in the choreography."
"2018 is the greatest," said Michelle, adding that plans for an official reunion tour are welcome but for now she is focusing on her upcoming wedding because she wants babies immediately. "You want all the rest of the years to be just as power-packed, but there is a season and a time for everything, so I'm just taking it all one day at a time and appreciating the blessings that are coming."