Mike Tindall Talks About the Royal Wedding
Mike Tindall Keeps Spilling Hilarious Royal Wedding Secrets, and We Can't Get Enough of It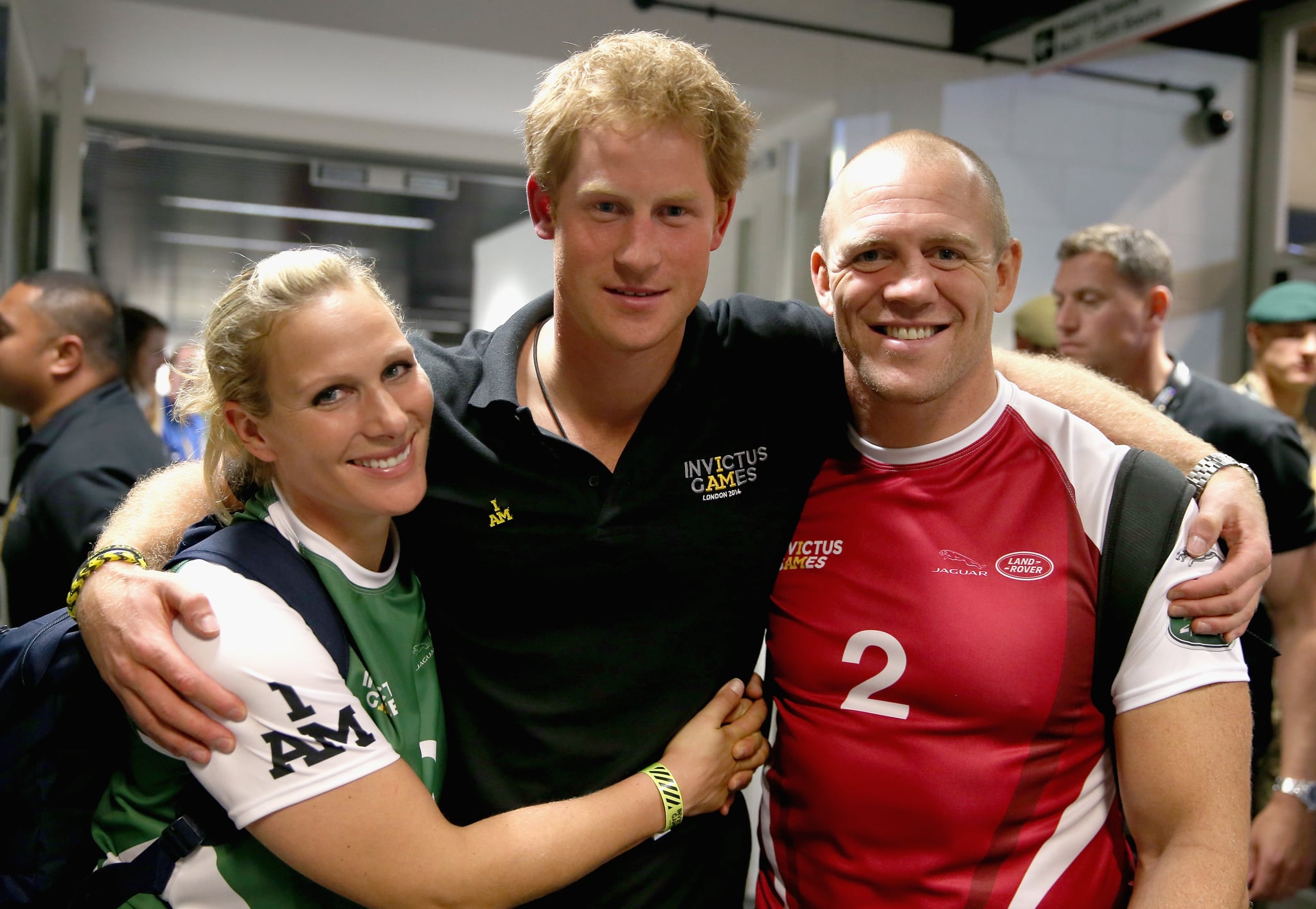 Mike Tindall knows a little something about royal weddings. The former rugby player married Princess Anne's daughter Zara Phillips in 2011, and while their wedding didn't have quite the fanfare of Harry and Meghan's, he's still been through many of the same things, including the tricky situation of introducing his family to the royals. On Friday, Mike did the rounds of TV and radio stations to promote his celebrity golf tournament, which raises funds for The Cure Parkinson's Trust and the Matt Hampson Foundation. Of course, discussions quickly strayed from golf to the royal wedding and what it's like to marry into one of the most famous families in the world.
Luckily, Mike was happy to share some stories. On Good Morning Britain, he praised the royal family for the way they welcomed him, saying, "The best thing about the royal family is that they're so lovely, they'll spot the people who are looking a little bit nervous and go straight over and take all that tension straight out the room. That's what they're amazing at, and then suddenly you're in the family and they welcome you with open arms."
Speaking to Magic Breakfast's Ronan Keating and Harriet Scott, things got a little sillier, and some of Mike's stories were probably not the kind of things he was meant to make public! He gave us a glimpse into his friendship with Prince Harry, which seems to be based on mutual teasing, explaining: "When I saw they were getting married, I did text Prince Harry and said, 'I've written my speech, I'm ready,' and he said, 'Sorry mate that job's full but I do need someone to show people where to park their cars.' That I thought was a little bit harsh!"
He also suggested that while Harry may have calmed down over the years, that "party prince" still comes out from time to time. When asked if there'll be any partying at the wedding, he laughed, "Oh yeah. It's Harry after all. So I think he'll want to have a good time." Mike even threatened to wear a Prince Harry swimsuit under his morning suit, saying, "I sent a picture to Harry and said, 'I'm definitely getting one, I've got a few on order.'"
Perhaps the most vivid story harkens back to Mike's own wedding, when he detailed what happens when you put the future king and a 240-pound Tongan rugby player together. "Everyone was on the bus and Prince William was making his way back to the hotel and Lesley Vainikolo — a huge Tongan man who played for England at rugby as well — rugby tackled him, threw him over his shoulder and said: 'hey cuz, you're coming with me,' got him on the bus, put him on the back of the bus, and was probably making him drink, a lot, and the police sort of (laugh) and went, 'It's ok,' because Lesley is a big old man. After about five minutes, the police said, 'No we need him back,' and Lesley made the smart decision to let him (William) go."
Finally, Mike also revealed himself to be a big Suits fan, seemingly confirming that cast members like Sarah Rafferty, Gabriel Macht, and Rick Hoffman will be at the wedding, joking, "I was trying to mess around with the seating plan so that I could be sat next to Donna."