Miley Cyrus Crying About Donald Trump in Twitter Video
Miley Cyrus Calls For Love and Compassion in a Tear-Filled Video About the Election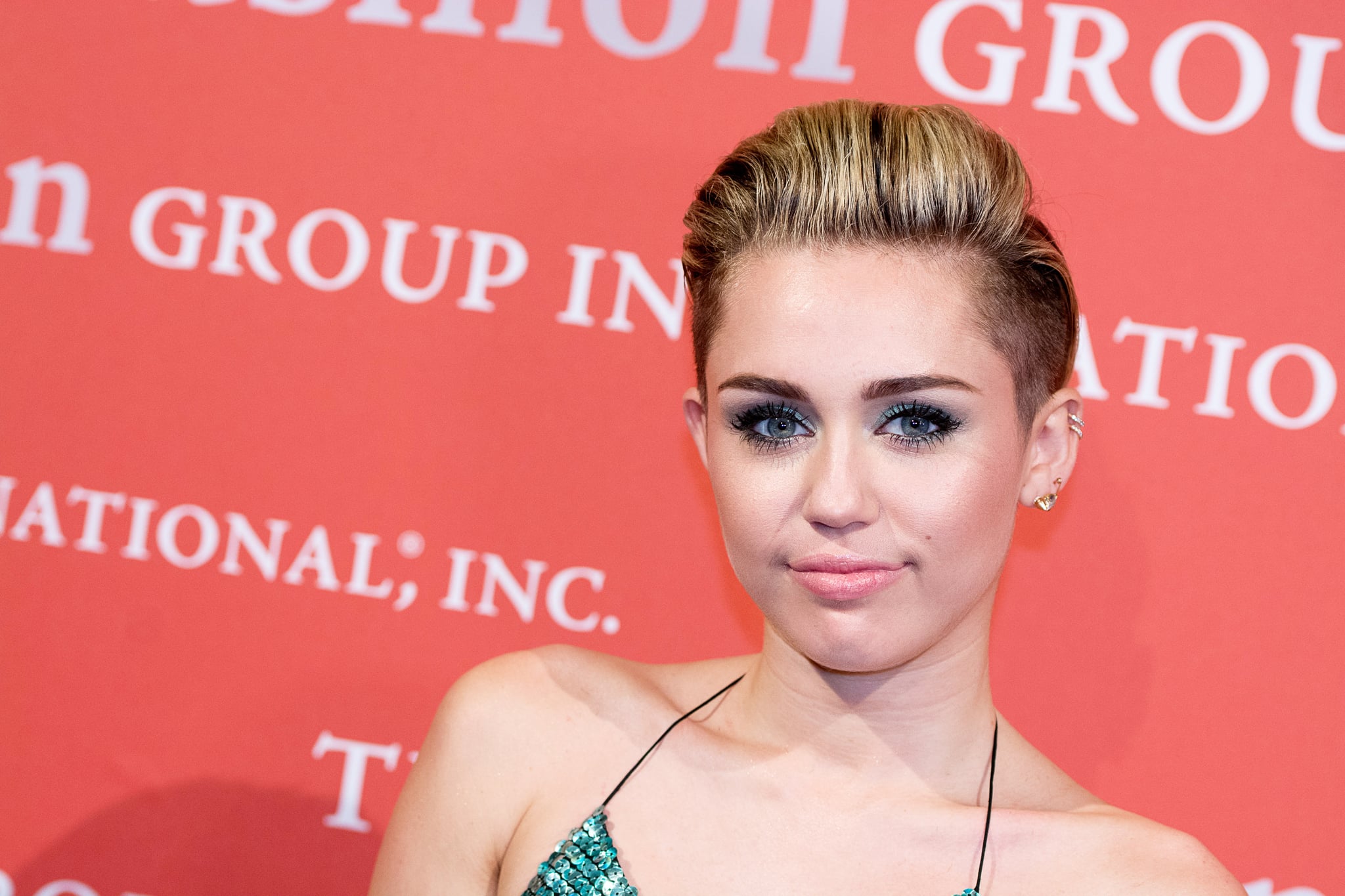 Like many American citizens, Miley Cyrus found herself shocked by the way the election turned out on Tuesday night, but the longtime Bernie Sanders and Hillary Clinton supporter chose to face the news of Donald Trump's win with grace. "Given the result [of the election], maybe I really am different . . . but maybe a lot of people that I'm surrounded by think with open arms and open minds like I do," she said while biting back tears in a video on Twitter. "I've been very vocal for my support for everyone besides Donald Trump — heavily supported Bernie, heavily supported Hillary, and I still think that, in her lifetime, she deserves to be the first female president, and that's what makes me so sad. I wish she had an opportunity because she fought for so long and because I believe her when she says that she loves this country. This is all she's ever done; she's given her life to make it better."
❤️💙❤️💙❤️💙 pic.twitter.com/kuETRP7tb0

— Miley Ray Cyrus (@MileyCyrus) November 9, 2016
Miley isn't the only celebrity who's spoken out about the incoming president. The range of reactions from Hollywood's elite has been mixed, with some of the Apprentice host's supporters offering their congratulations, while other celebrities openly worry about what's going to happen next. "Hopefully we adjust and we accept everyone for who they are, and, so, Donald Trump, I accept you," Miley added. "This hurts to say, but I even accept you as president of the United States, and that's fine, because, now, I want to be a hopeful hippie. I want to be hopeful that you will step in, too." After thanking President Obama for all that he's done over the last eight years, the outspoken singer continued to ask her followers to embrace peace amid the chaos. "Treat people with love, treat people with compassion, and I will do the same for you. Anything you ever want to talk about or understand . . . if you want to open your mind and open your heart, I would love to give you the key. Thank you, Hillary, for inspiring all of us."