Miley Cyrus and Liam Hemsworth Engaged
Miley and Liam Are Engaged!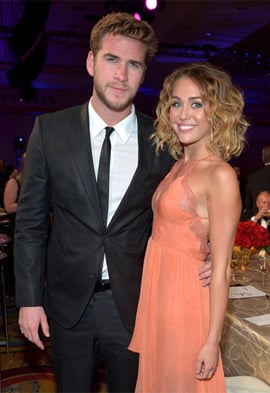 Miley Cyrus and Liam Hemsworth are engaged!
She confirmed the news, commenting, "I'm so happy to be engaged and look forward to a life of happiness with Liam." He apparently proposed last week with a 3.5-carat Neil Lane diamond ring.
Miley, 19 and Liam, 22 have been dating for three years after meeting on the set of The Last Song. There were rumors about their plans to wed back in March, when Miley wore a big stone. At the time, she brushed off rumors and insisted that she was wearing a topaz, not a diamond.
This time, though, it's the real deal. Congrats to Miley and Liam!