Are Miley Cyrus and Liam Hemsworth Married?
Did Miley Cyrus and Liam Hemsworth Secretly Tie the Knot?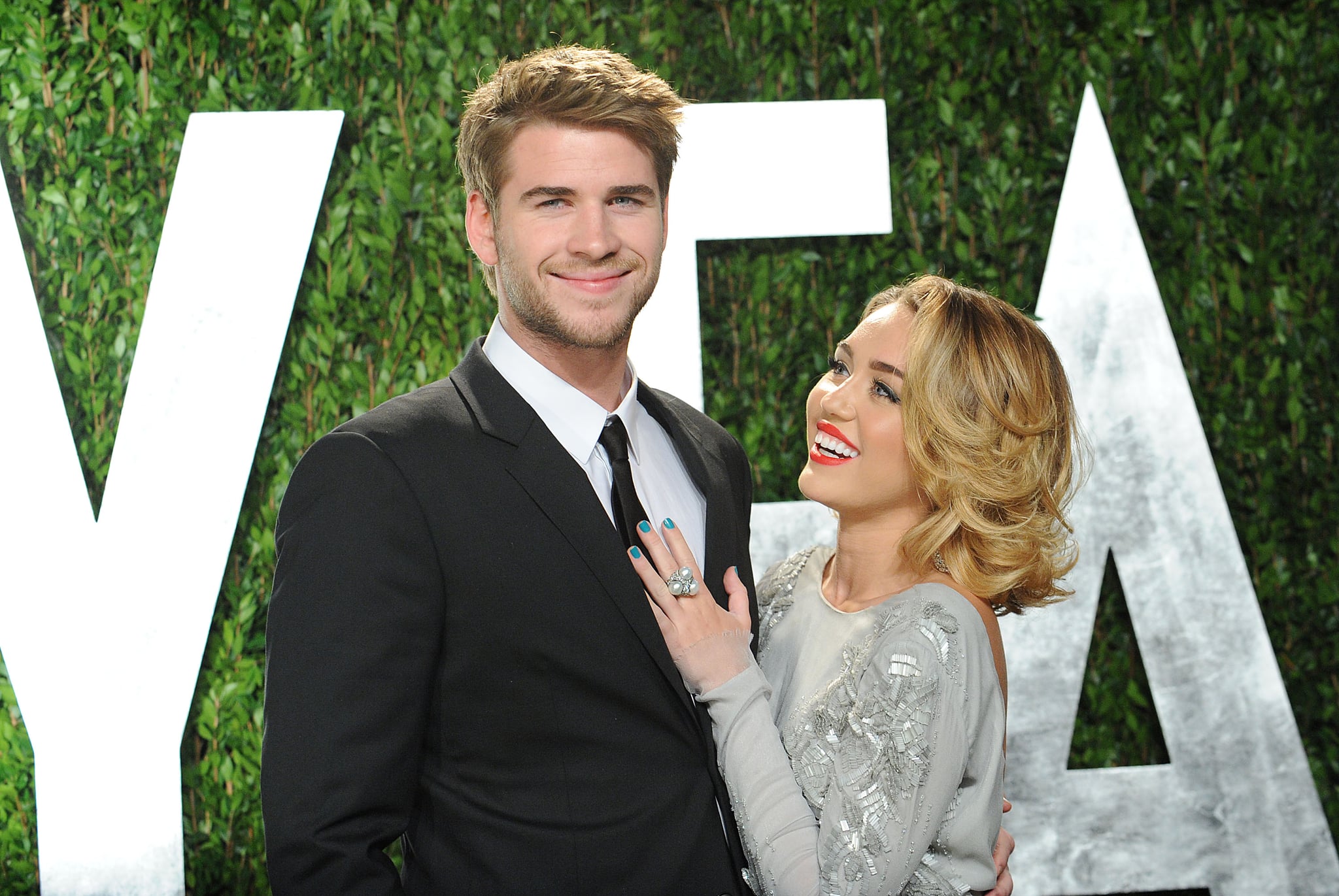 After photos of Liam Hemsworth hanging out with Miley Cyrus's mom, Tish, made the rounds earlier this week, eagle-eyed fans were quick to spot a thick gold band on Liam's left ring finger. Almost immediately, the shots raised the question: are Liam and Miley Cyrus married? Although the ring Liam is wearing does, in fact, look like a wedding band, it appears the two have not tied the knot just yet. According to E! News, Liam wears that ring "as more of a promise to Miley, but they are not officially married. The pair is not focused on planning a wedding at this time. They are more focused on making their love as strong as possible." So, it appears it was just another false alarm.
Miley and Liam famously rekindled their romance back in January 2016. While the couple has remained pretty tight-lipped about their wedding plans, Miley's dad, Billy Ray, sparked wedding rumours in March when he shared an Instagram photo of his daughter wearing a white dress and captioned it, "I'm so happy . . . you are happy @mileycyrus." Naturally, fans went crazy thinking Miley and Liam had secretly gotten hitched, but Miley's manager quickly shut down the rumours, telling Us Weekly, "[It was] just some great photos that happen to have been taken in a white dress." While we patiently wait for more details about their big day, relive all the sweet moments Miley and Liam have shared in the spotlight.