Miley Cyrus With Long Hair
The Old Miley Cyrus Is Back, Y'all!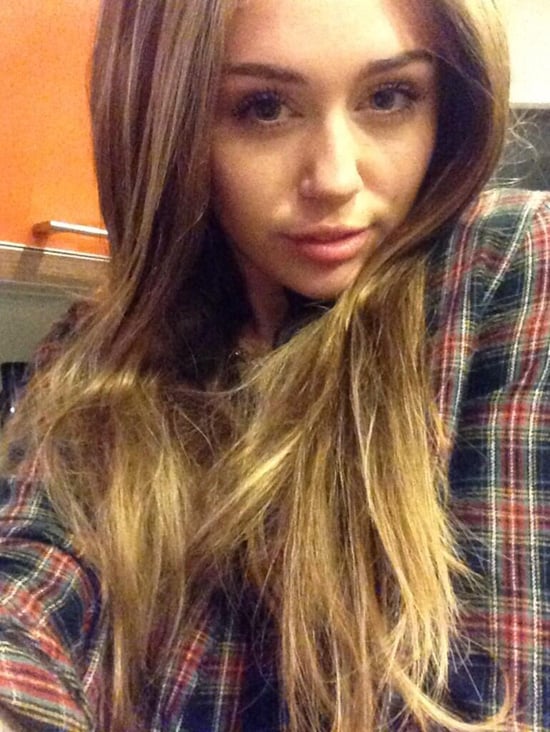 Miley Cyrus embraced her Hannah Montana days when she posted a snap of herself with her old, long flowing hairstyle on Twitter yesterday. Unfortunately for fans of the old Miley, the photo was just for fun as Miley was playing around with different types of wigs. (The singer also posted a snap of herself wearing a purple hairstyle with bangs.)
The long hair may have been part of Miley's Halloween costume as she tweeted a lot about the spooky holiday yesterday. She also shared a photo of her NSFW jack-o-lanterns, which included one pumpkin carved with a marijuana leaf and two smaller pumpkins showing sex scenes. While Miley hasn't revealed what she is going to be for Halloween, her VMA performance earlier this year has inspired many a costume among celebrities and the nonfamous alike. Paris Hilton dressed up as Miley Cyrus over the weekend, as did Hugh Hefner's girlfriend, Crystal Harris.