Miley Cyrus's Most Shocking Moments 2013
Best of 2013: What Was Miley's Most Shocking Moment?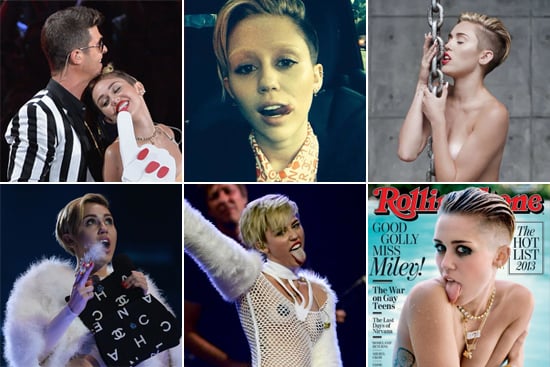 Miley Cyrus can't stop, won't stop making shocking headlines. Though she's been saying she "Can't Be Tamed" for years, things went to a whole new level when she rode naked on a "Wrecking Ball" and twerked on Robin Thicke at the VMAs. Miley's scandalous and shocking moments certainly have kept her in the spotlight, and throughout 2013, she's delivered plenty of 'em. From bleaching her eyebrows to lighting up a joint on stage at the EMAs to being on the cover of Rolling Stone (and everywhere else), Miley has done it all this year. We've narrowed her craziest moments down to six options — cast your vote for your most shocking pick below!