Milo Ventimiglia & Sterling Brown at Critics' Choice Awards
The Adorable Moment Milo Ventimiglia and Sterling K. Brown Realised They'd Lost an Envelope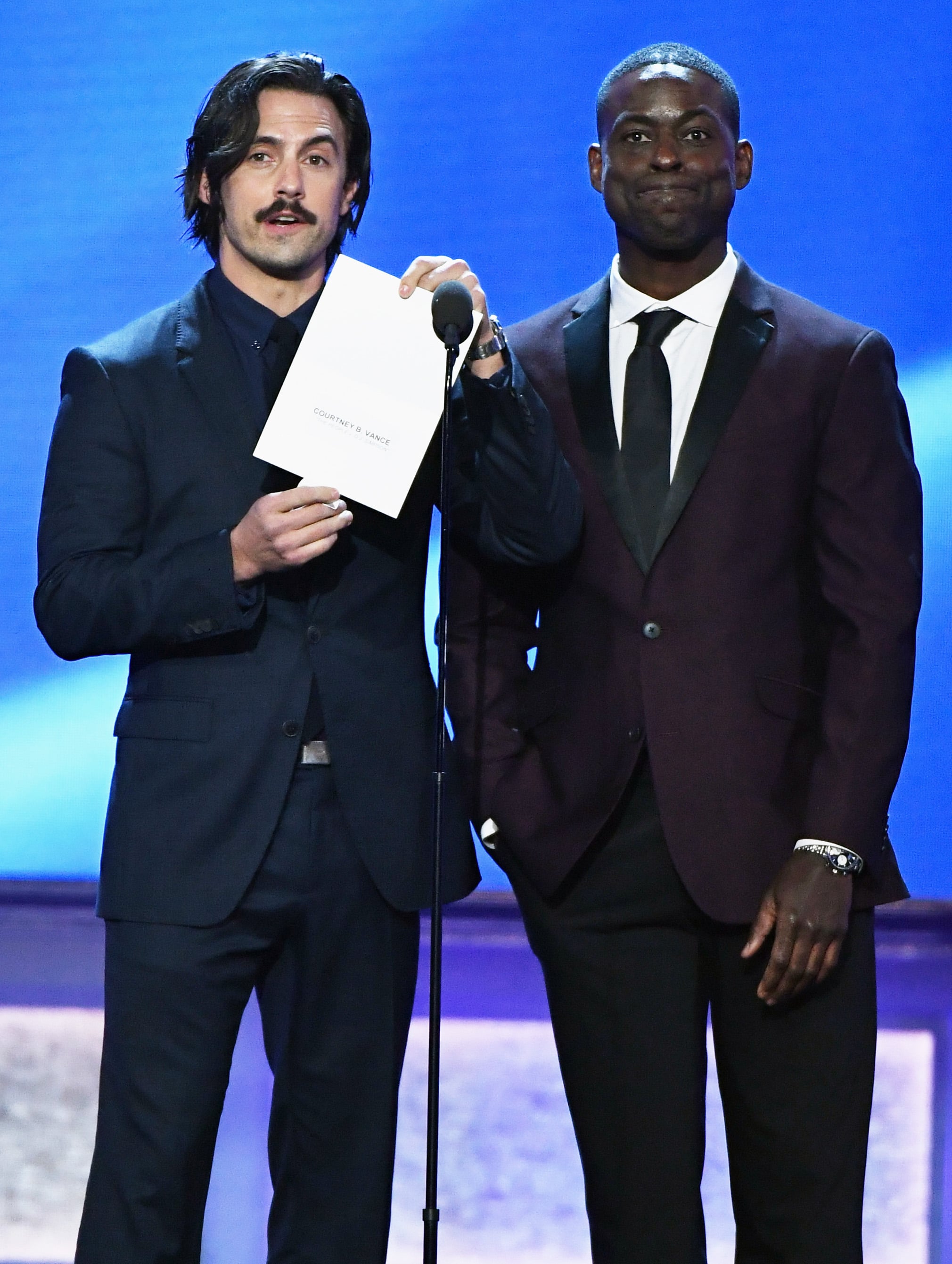 While the This Is Us cast had the best time at the Critics' Choice Awards, Milo Ventimiglia and Sterling K. Brown shared a slightly stressful moment when they lost a pretty important envelope while presenting the award for best actress in a movie made for television or limited series.
Shortly after handing off an award to Courtney B. Vance for The People v. O.J. Simpson, Milo and Sterling turned to each other and realised they were missing the envelope revealing the winner of the following award. (Spoiler alert: it went to Sarah Paulson.) In the adorable moment, Sterling helplessly looked around and said, "We need a new card for, uh, women." Milo then chimed in and said, "So, if we just stall a little bit . . ." Fortunately, someone was able to rush over the missing envelope in question.
Watch the endearing gaffe below.
We ❤️ u guys!! U can stay on stage all night ☺️😉 #ThisIsUs #CriticsChoice @MiloVentimiglia @SterlingKB1 pic.twitter.com/NAwqcuC6ar

— @ThisIsUs_Fans_ (@ThisIsUs_Fans_) December 12, 2016