More Rumours About Madonna and Guy Ritchie's Possible Divorce
Official Announcement On The Cards For Madonna & Guy?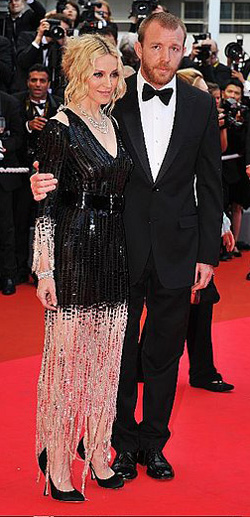 There's been rumours about Madonna and Guy Ritchie for a long time, and this morning The Mirror is claiming a world exclusive that Madonna has asked Guy for a divorce.
The Mirror is reporting that a friend said last night: "They were both very calm. Madonna told Guy: 'I'm sorry, I want a divorce'. And he agreed. It was quite painless but very sad."
Madonna's spokeswoman declined to comment on this latest story, so there is still no official confirmation from the couple themselves.
As always, we're taking these rumours with a huge pinch of salt, but if you add this latest world exclusive to the reports that Madonna has hired Paul McCartney's divorce lawyer, it looks like the couple might make an official announcement soon.
So is a confirmation of this sad news imminent? Head over to our girl Pop US and answer the question on all our lips: do you think Madonna and Guy are splitting up?