N'Sync Dance Moves in GIFs
10 Moves We Hope *NSYNC Brings Out of Retirement For Their VMA Reunion
*NSYNC is reuniting at the MTV VMAs this weekend, and we're simply beside ourselves with glee. The crew has so many signature moves from back in the day that it's hard to choose just one we hope to see, so instead, we're highlighting all our favorites from videos and performances past. Check out all the most memorable moves from "No Strings Attached" to "Bye, Bye, Bye"!
The Bye, Bye, Bye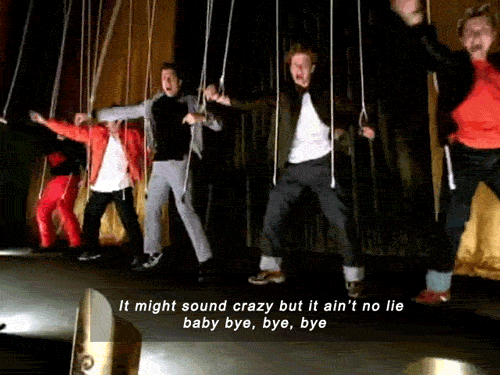 The Oh! I Didn't See You There
The Pelvic Thrust
See more moves after the jump.
The I'm Trapped-and-I-Can't-Get-Out
The Elbow Dance
The Let's Take It Slow
The Boogie-Woogie
The Casual Seduction With Ballet Backup
The Holiday Special
The Big Finish