Nadine Coyle From Girls Aloud At Elton John's Oscar Party
Where's Nadine? At the Oscars, Of Course!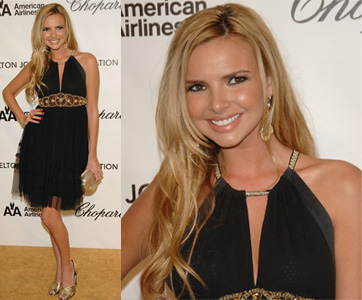 So we were all wondering where Girls Aloud's Nadine was for the Brit Awards, right?
Well, look where she's popped up – Elton John's Oscar Party! I'm a little confused about why she would be there, but, dressed in black with a gold jewelled waistband, Nadine seems to blend in nicely to the Californian crowd. Perhaps she was cheering along the indie Irish movie Once? Perhaps not. The mystery deepens...