Naked Photos of Ashley Cole Received By a Glamour Model, Ashley Admits Taking The Nude Pictures But Not Sending Them Out
Naked Photos of Ashley Cole Received by a Glamour Model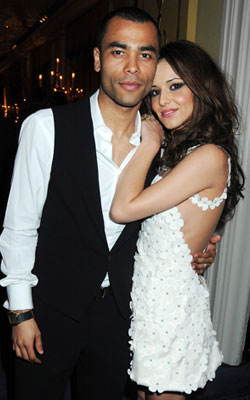 Ashley Cole admitted taking naked photos of himself on a pay as you go unregistered phone last night, which somehow allegedly ended up on glamour model Sonia Wild's phone.
Injured Ashley stated that he did take the photos, but says he gave away the phone to a friend because it still had credit on it. He said:
"I can't believe I gave a phone away that still had stuff in its memory. I thought I'd deleted it. It seems I was wrong as someone has used it to pretend to be me. I would laugh if my foot didn't hurt so much."
Ashley said that he gave the phone to friend Jay Wynters, who then passed it on to another friend that allegedly sent the photos and steamy captions to Sonia without Ashley's knowledge. She says that the exchange took place on June 9, 2009 and that she'd been getting texts from the person that had the phone for over a month prior, and didn't know that it apparently wasn't actually Ashley.
To find out where the photos were taken and to leave your thoughts on this story, just read more.
The photos were taken at a Hertfordshire hotel that the England team were staying at ahead of their match against Andorra, where Ashley said he was "larking about".
Earlier this week Vernon Kay admitted sending explicit texts to "four or five women" and this follows hot on the heels of news of Ashley's England teammate John Terry cheating on his wife.
Ashley and wife Cheryl Cole's marriage was shaken in 2008 after a woman claimed to have had a one night stand with Ashley. Cheryl's made no comment so far, but Ashley could also be facing a £5000 fine as sending explicit messages is an offence under the 2003 communications act. What do you think about this news?