Natalie Portman Married Benjamin Millepied News
Natalie Portman Is Married!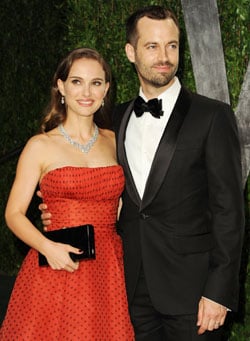 Natalie Portman and Benjamin Millepied are married!
The duo, who became engaged in 2010, sported wedding bands at the Oscars on Sunday, leading to rumors that they had already tied the knot. The news was just confirmed by UsWeekly after a jeweler verified that he designed their new recycled platinum rings. Natalie and Benjamin welcomed their first child, Aleph, in June and have split their time between NYC and LA since. Congrats to the happy couple!