Natalie Portman is Named Most Eco Friendly Celeb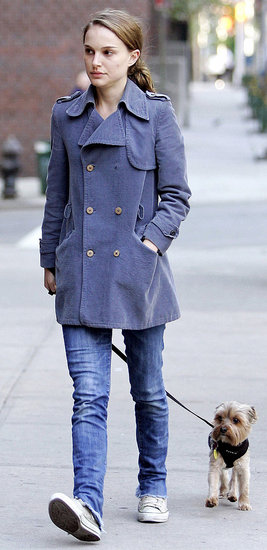 You guys voted her the most stylish vegetarian ahead of Gwyneth Paltrow and now Grist have named Natalie Portman the most eco friendly celebrity!
Grist praised Natalie's various eco efforts, which include helping to save the gorillas in Rwanda, launching her own vegan shoe line, and becoming the face of a low-energy light bulb company.
Brad Pitt, Cameron Diaz, Julia Roberts and Leonardo DiCaprio were also honoured on the list of eco-aware celebrities saving the planet.
Unfortunately the same couldn't be said for some of our British stars. David Beckham was on the worst offenders list because of the large number of flights he takes each year, as were the Spice Girls for their use of private aircraft. Elizabeth Hurley was also an offender, as she flew 250 guests to her wedding in India.
With such a great accolade and a cute pooch by her side, Natalie's sure to be smiling again soon. Congrats Nats!