Natasha Richardson's Death Ruled An Accident, Judi Dench, Sam Mendes, Kevin Spacey Pay Tribute, Lights Dimmed On Broadway
Natasha Richardson's Death Ruled An Accident, Tributes Paid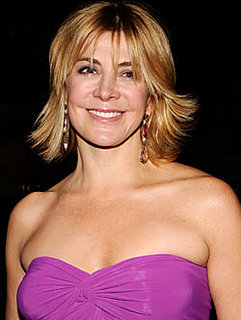 Following her tragic death earlier this week, an autopsy has revealed that Natasha Richardson died of epidural haematoma caused by a blunt impact to the head. A statement from the New York City medical examiner's office said that her death had been ruled an accident. Meryl Streep and Lauren Bacall were among the final people to visit her bedside on Wednesday before her death.
In New York last night, the lights on Broadway were dimmed for one minute as a mark of respect, after which Natasha's husband Liam Neeson was embraced by fellow actors, including Matthew Broderick. Many tributes have been paid by actors and directors that worked with Natasha, including Dame Judi Dench, who said:
"She had an incredibly luminous quality and a great sense of humour. It's just so shocking."
Kevin Spacey also spoke about Natasha, saying:
"There are no words to express how tragic Natasha Richardson's untimely passing is for the theatre community. Her passion, devotion and talent will forever be etched on those who saw her work on the stage. The bloodlines of greatness were always there and she committed herself to every role she tackled."
Director Sam Mendes paid tribute to Natasha, who he directed in a Broadway production of Cabaret:
"It defies belief that this gifted, brave, tenacious, wonderful woman is gone."
Our thoughts continue to be with Natasha's family and friends at this time of mourning.