New Characters on Game of Thrones Season 8
2 New Characters Are Joining Game of Thrones — Here's What We Know So Far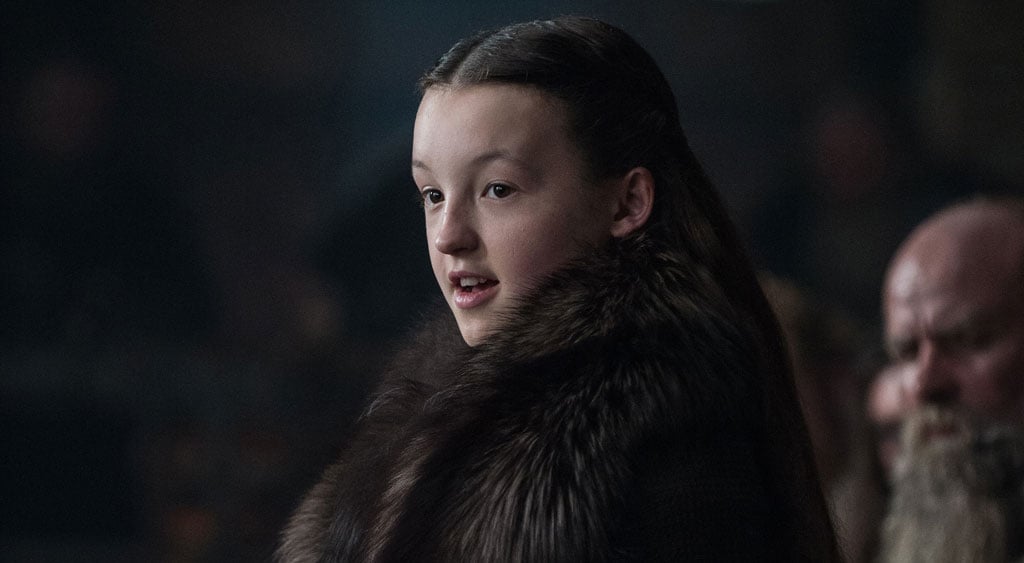 I know what you're thinking: "Are you guys still talking about Game of Thrones?! Haven't we talked about this show enough?!" And listen, I get it. The fantasy epic that tortured our souls, warmed our hearts, and made us question everything we've ever known for seven weeks this Summer isn't returning for another two years — how can there possibly be anything left to discuss? Well, blame the show's casting directors, because we have two big nuggets of information to relay whether you want it or not (c'mon, you know you want it).
According to popular Game of Thrones blog Watchers on the Wall (as well as Project Casting), HBO is currently on the hunt for two new characters for season eight. Although there's not a whole lot to go off of, the casting notices do hint at who these characters might be.
The first role is for a "Northern Girl" who's between the ages of 8-10. The notice describes her as "a straight-talking Northern-accented girl, someone remarkable for her dauntlessness and integrity." She's also been brought up in a family full of soldiers, and clearly she's inherited their fearlessness. Additionally, the part is said to be a "very nice stand-out part for a strong-minded young girl with a fighting spirit." The casting decision is also going to happen fast, since the character will reportedly be a part of scenes shot during the week of Nov. 17.
The second role is for a boy of similar age to the female part, with a "physically fit and agile look" and a striking face. The character will be from a poor family, and the actor chosen must be able to "completely own the scenes that he appears in" (which hints that this isn't merely a cameo). The male actor will start filming the last week of November and beginning December.
So, who might this young boy and girl be in the context of the story? The male part is a bit of a mystery, but there is one figure from George R.R. Martin's books that might give an answer to who the female character is. In the original story, Lyanna Mormont, badass preteen and leader of Bear Island, has a younger sister named Jorelle (one of the many daughters of Lady Maege Mormont). Since Jorelle is both a Northern girl and comes from a family full of soldiers, it would make sense. Then again, there's been no indication that Lyanna has any sisters in the show. Hopefully more information will trickle out as casting decisions are made!