New on Netflix UK December 2017
Back to the Future Is Just 1 of the Awesome New Titles On Netflix This December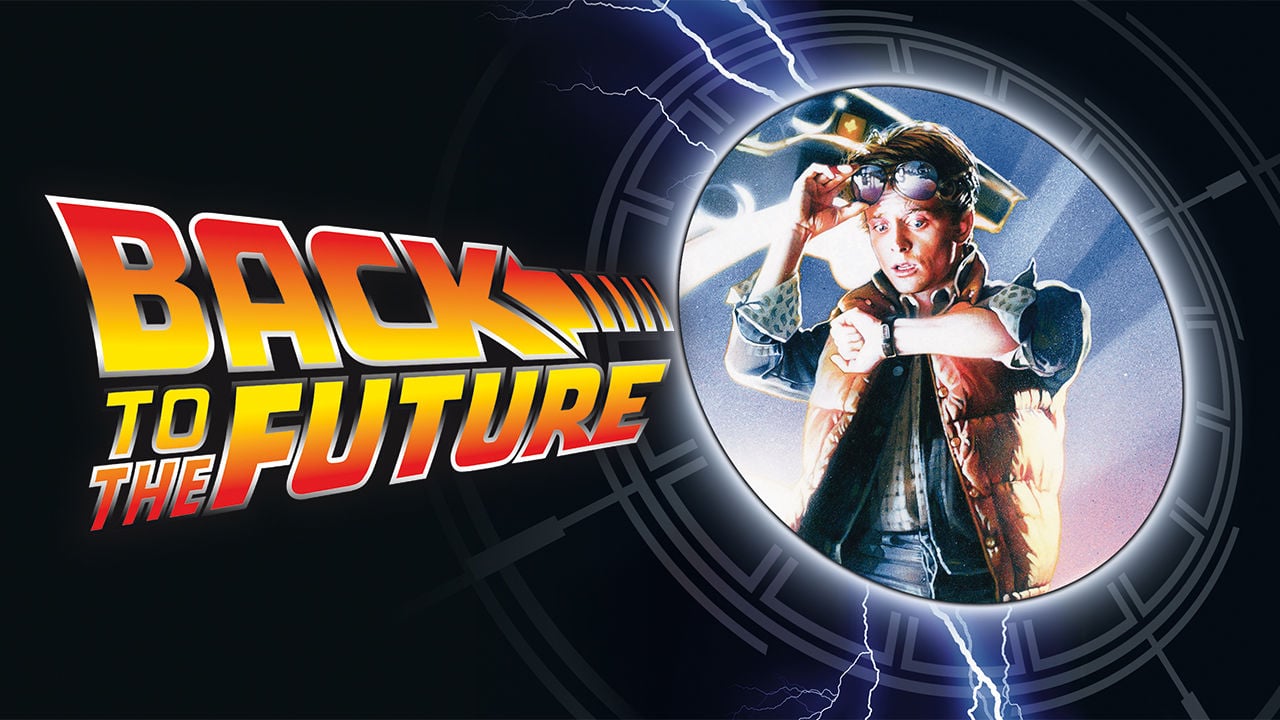 Image Source: Netflix
With a new month come new films and TV shows to stream on Netflix, and we couldn't be more excited about the December lineup! These coming weeks, we'll be getting into the festive spirit thanks to a great selection of Christmas classics, before getting all romantic in front of Maid in Manhattan and going back in time with Marty McFly and Doc in the Back to the Future trilogy. Oh, and did we mention that The Crown will finally be coming back for its second season?
If you're looking for us, we'll be in front of the telly.
Films
A Wish For Christmas (Available now)
Sara prefers to be on the sidelines at work until someone steals her big idea for a Christmas initiative. She makes a wish to Santa to gain the courage to stand up for herself, and he gives her 48 hours to discover how to speak her own mind.
Arthur Christmas (Available now)
Everyone knows that, each Christmas, Santa Claus delivers presents to every last child on Earth. What everyone doesn't know is that Santa accomplishes the feat with a very high-tech operation beneath the North Pole. But when the unthinkable happens and Santa misses one child out of hundreds of millions, someone has to save the day. It's up to Arthur, Santa's youngest son, to deliver a present to the forgotten tyke before Christmas morning dawns.
Last Holiday (Available now)
The discovery that she has a terminal illness prompts introverted saleswoman Georgia Byrd to reflect on what she realises has been an overly cautious life. So Georgia withdraws her life savings and jets off to Europe where she lives like a millionaire. Upbeat and passionate, Georgia charms everybody she meets, including renowned chef Didier. The only one missing from her new life is her long-time crush Sean Matthews.
Jingle All the Way (Available now)
Workaholic Howard Langston wants to make things up to his son, Jamie, and wife, Liz. He promises to get Jamie the hottest toy of the season, Turbo-Man, even though it's Christmas Eve and the toy is practically sold out. As Langston hunts down the elusive gift, he runs into mailman Myron, another father on the same quest. With the clock winding down, Langston's moral code is tested as he starts to learn the real meaning of Christmas.
Deck the Halls (Available now)
Steve, suburban dad and Christmas enthusiast, finds a wrinkle in his well-ordered existence with the arrival of his new neighbour Danny. Danny has big dreams and plans to illuminate his house with enough holiday lights to make it visible from space. Not to be outdone, Steve declares a war of one-upmanship with Danny that threatens to drag the Christmas spirit through the slush.
Miracle on 34th Street (Available now)
Six-year-old Susan Walker is skeptical of the Christmas myth surrounding Santa Claus, a trait she perhaps learned from her mother, Dorey. When tasked with hiring the Santa who will pose with kids at Macy's, Dorey enlists a man with the curious name of Kris Kringle who claims to be Santa himself. His assertions are met with scoffs and threats of institutionalisation, but a young lawyer, along with Susan and Dorey, comes to his defense.
El Camino Christmas (Available Dec. 8)
Stuck in a liquor store during an alleged robbery, a group of strangers shares hidden truths and forms an unexpected bond on Christmas Eve.
Nowhere Boy (Available Dec. 12)
A rebellious teenager, future Beatle John Lennon lives with his Aunt Mimi in working-class Liverpool, England. Mimi's husband suddenly dies, and John spies his mother, Julia, at the funeral. Despite Mimi's misgivings, John intends to have a real relationship with his mother. Julia introduces him to popular music and the banjo and, though a family conflict looms, young Lennon is inspired to form his own band.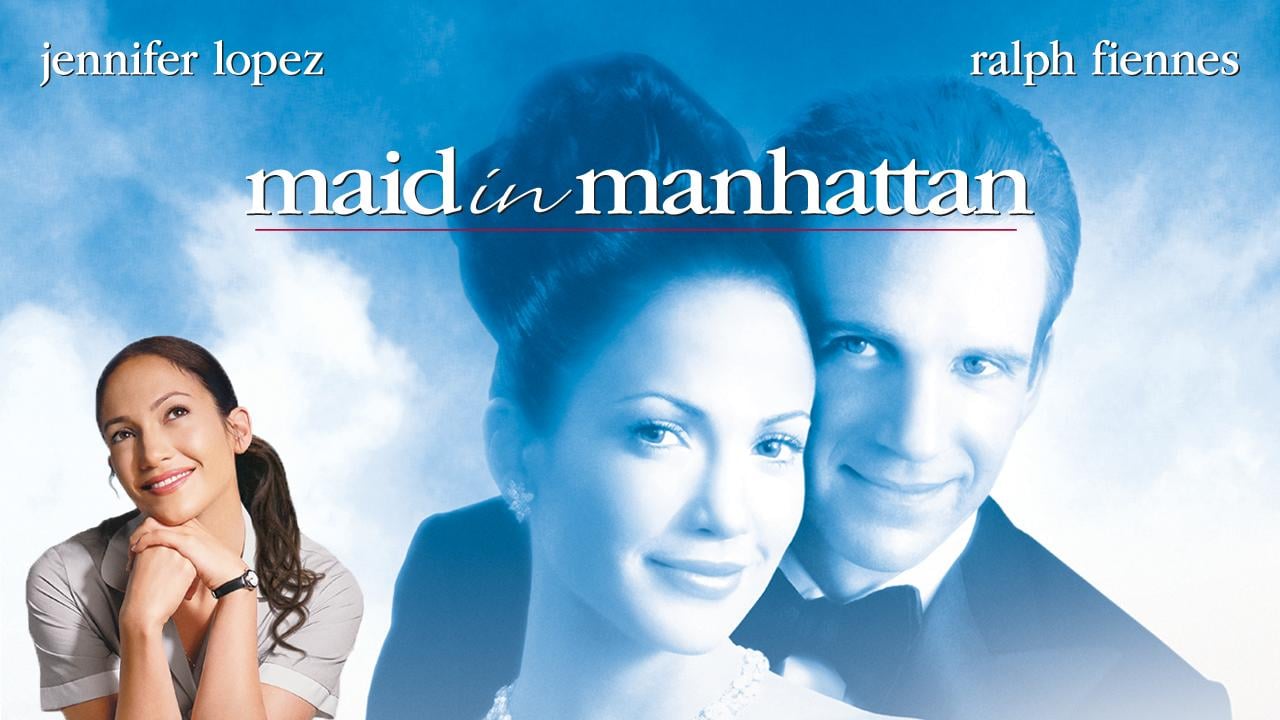 Image Source: Netflix
Maid in Manhattan (Available Dec. 13)
The story centers on Marisa Ventura, a single mother born and bred in the boroughs of New York City who works as a maid in a first-class Manhattan hotel. By a twist of fate and mistaken identity, Marisa meets Christopher Marshall, heir to a political dynasty, who believes that she is a guest at the hotel. Fate steps in and throws the pair together for a magical night of romance. When Marisa's true identity is revealed, the two find that they are worlds apart.
Back to the Future (Available Dec. 14)
Small-town California teen Marty McFly is thrown back into the '50s when an experiment by his eccentric scientist friend Doc Brown goes awry. Travelling through time in a modified DeLorean car, Marty encounters young versions of his parents and must make sure that they fall in love or he'll cease to exist. Even more dauntingly, Marty has to return to his own time and save the life of Doc Brown.
Back to the Future Part II (Available Dec. 14)
Time-travelling duo Marty McFly and Dr. Emmett Brown return from saving Marty's future son from disaster, only to discover their own time transformed. In this nightmarish version of Hill Valley, Marty's father has been murdered and Biff Tannen, Marty's nemesis, has profited. After uncovering the secret to Biff's success — a sports almanac from the future — Marty and the Doc embark on a quest to repair the space-time continuum.
Back to the Future Part III (Available Dec. 14)
In this final chapter, Marty McFly obtains a 70-year-old message from the time-travelling Dr. Emmett Brown, in which he informs Marty that he has retired to a small town in the Old West. Marty then finds out that Doc was murdered shortly after sending the letter. In order to save his friend, Marty will have to travel back in time, disentangle a lovestruck Doc from a local schoolmarm, and repair the DeLorean — all while avoiding a posse of gunslingers.
Love Actually (Available Dec. 14)
Nine intertwined stories examine the complexities of the one emotion that connects us all: love. Among the characters explored are David, the handsome newly elected British prime minister who falls for a young junior staffer, Sarah, a graphic designer whose devotion to her mentally ill brother complicates her love life, and Harry, a married man tempted by his attractive new secretary.
The Foreigner (Available Dec. 15)
When a terrorist bomb detonates in London, an unassuming father seeks retribution and exposure of those responsible for the death of his daughter.
Christmas Inheritance (Available Dec. 15)
To inherit her father's company, socialite Ellen must first visit his small hometown, where she learns the value of hard work and helping others.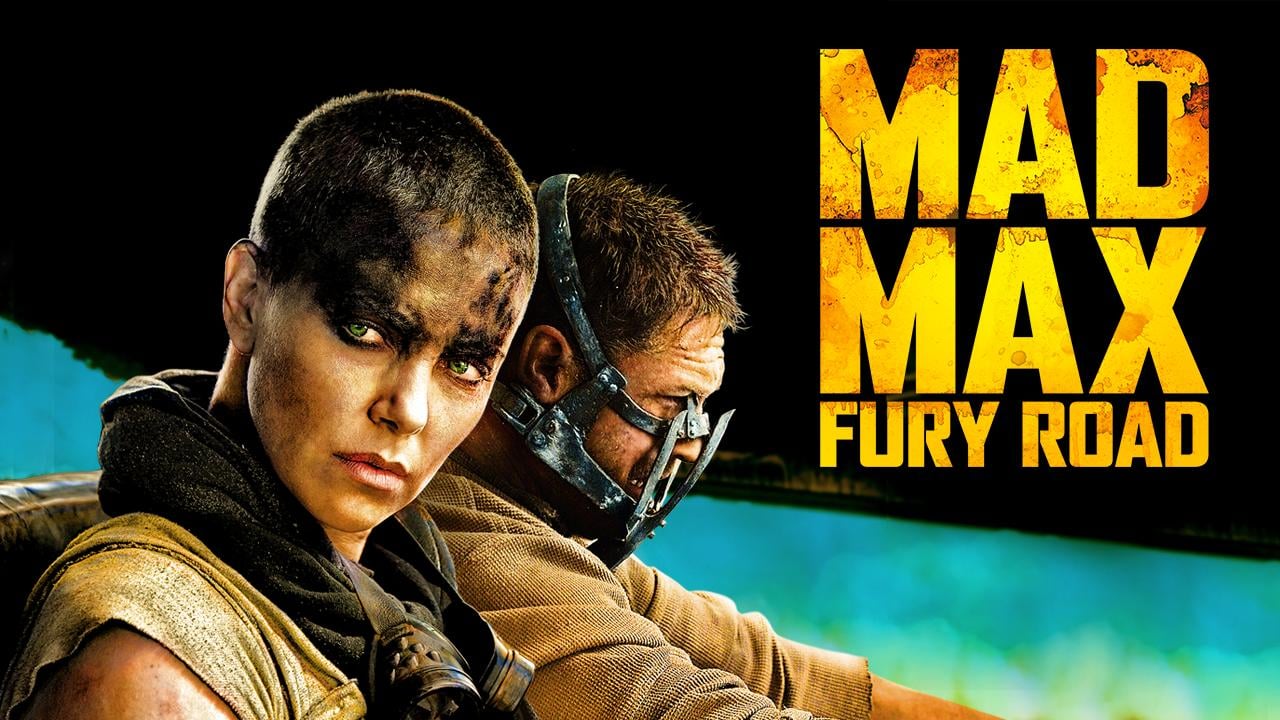 Image Source: Netflix
Patriots Day (Available Dec. 19)
Tragedy strikes on April 15, 2013, when two bombs explode during the Boston Marathon. In the aftermath of the attack, police Sgt. Tommy Saunders, FBI Special Agent Richard DesLauriers, and Commissioner Ed Davis join courageous survivors, first responders, and other investigators in a race against the clock to hunt down the suspects and bring them to justice.
Bridge of Spies (Available Dec. 20)
During the Cold War, the Soviet Union captures US pilot Francis Gary Powers after shooting down his U-2 spy plane. Sentenced to 10 years in prison, Powers's only hope is New York lawyer James Donovan, recruited by a CIA operative to negotiate his release. Donovan boards a plane to Berlin, hoping to win the young man's freedom through a prisoner exchange. If all goes well, the Russians would get Rudolf Abel, the convicted spy who Donovan defended in court.
Bright (Available Dec. 22)
In an alternate present-day where magical creatures live among us, two LA cops become embroiled in a prophesied turf battle.
Mad Max: Fury Road (Available Dec. 24)
Years after the collapse of civilisation, the tyrannical Immortan Joe enslaves apocalypse survivors inside the desert fortress the Citadel. When the warrior Imperator Furiosa leads the despot's five wives in a daring escape, she forges an alliance with Max Rockatansky, a loner and former captive. Fortified in the massive, armoured truck the War Rig, they try to outrun the ruthless warlord and his henchmen in a deadly, high-speed chase through the Wasteland.
Goosebumps (Available Dec. 30)
Upset about moving from the big city to a small town, young Zach Cooper finds a silver lining when he meets his beautiful neighbour Hannah. The teen is surprised to learn that Hannah's mysterious father is R.L. Stine, the famous author of the bestselling "Goosebumps" series. When Zach accidentally unleashes the monsters from the fantastic tales, it's up to Stine, his daughter, and Cooper to return the beasts back to the books where they belong.

Image Source: Netflix
TV Shows
Riverdale Season 2 (a new episode every Thursday)
If Jason Blossom's murder revealed the slimy underbelly beneath Riverdale's surface, as we enter season two, the shooting of Fred Andrews threatens to plunge the entire town into utter darkness.
Dark Season 1 (Available Dec. 1)
A missing child sets four families on a frantic hunt for answers. Their search for a culprit unearths a small town's sins and secrets.
Designated Survivor Season 2 (Available Dec. 4)
With the conspiracy more alarming than ever, a fiery lawyer joins President Kirkman's staff, and Agent Wells forms an alliance with a British spy.
Doctor Who Season 9 (Available Dec. 5)
Now that the Doctor and Clara have established a dynamic as a partnership of equals, they're relishing the fun and thrills that all of space and time has to offer.
Wallander Season 4 (Available Dec. 5)
Kenneth Branagh returns to his Bafta Award-winning role as Inspector Kurt Wallander in three feature-length episodes of the acclaimed detective drama based on Henning Mankell's bestselling novels.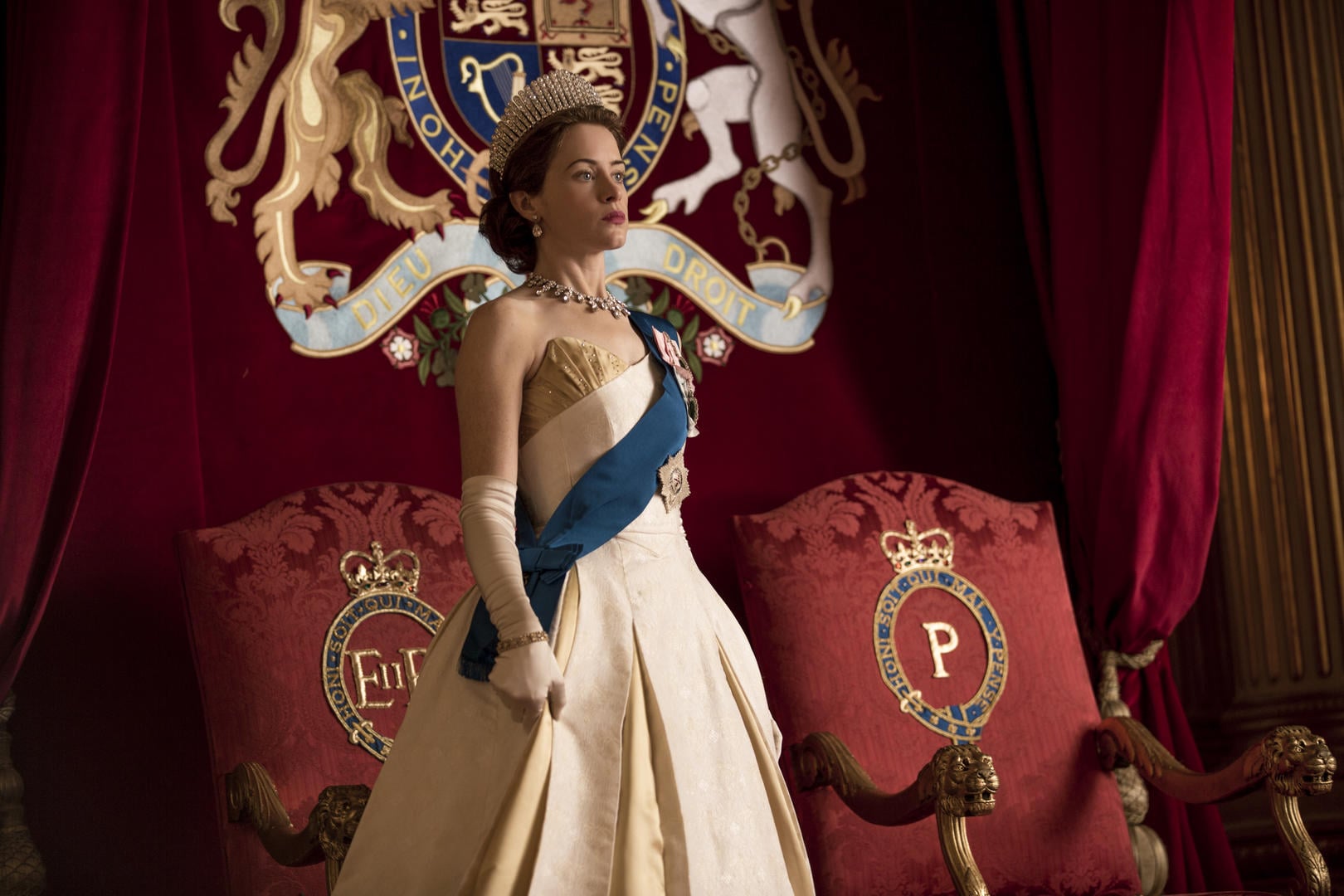 Image Source: Netflix
Dynasty Season 1 (Available Dec. 7)
With a new face poised to join the family, the Carringtons and the Colbys feud for control over their fortune — and their children's lives.
The Crown Season 2 (Available Dec. 8)
As a new era begins, Queen Elizabeth struggles to uphold long-standing traditions while navigating a world that's changing around her.
Peaky Blinders Season 3 (Available Dec. 10)
It is 1924 and Tommy Shelby is caught in a dangerous web of international intrigue as he battles with forces that threaten to split his family apart.
El Chapo Season 2 (Available Dec. 15)
This drama series chronicles the true story of the rise, capture, and escape of notorious Mexican drug lord Joaquín "El Chapo" Guzmán.
Manhunt: Unabomber (Available Dec. 12)
Faced with few clues and an increasingly panicked public, the FBI calls on a new kind of profiler to help track down the infamous Unabomber.
Fuller House Season 3 (Available Dec. 22)
With teen romance, family barbecues, a wedding abroad and (just maybe?) a brand-new baby, it's shaping up to be the fullest Summer yet.
Dope Season 1 (Available Dec. 22)
Filmed from the perspectives of dealers, users, and the police, this vivid series offers a bracing look at the war on drugs.