New Pictures of Robert Pattinson and Kristen Stewart Together on a Date in LA Before Breaking Dawn Starts
New Pics: Robert Pattinson and Kristen Stewart on a Date!
Kristen Stewart and Robert Pattinson left Ago Restaurant together after a date night in West Hollywood yesterday. Rob returned to LA last week with a bushy beard, but he's trimmed it down now he's reunited with Kristen. They also reportedly enjoyed dinner at Soho House on Saturday. The Twilight couple were last spotted together during their PDA-filled stay in Canada. Production on Breaking Dawn is due to start soon, and their onscreen daughter Renesmee has been cast. Check out more pictures of Rob and Kristen in my faceoff game!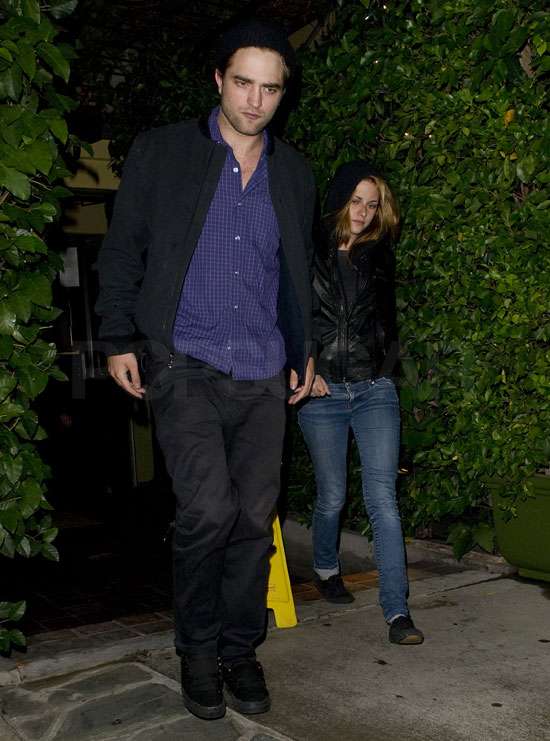 To see more pictures of Robert and Kristen together, just read more.