Newly Single Ariana Grande Gets Silly With Niall Horan in London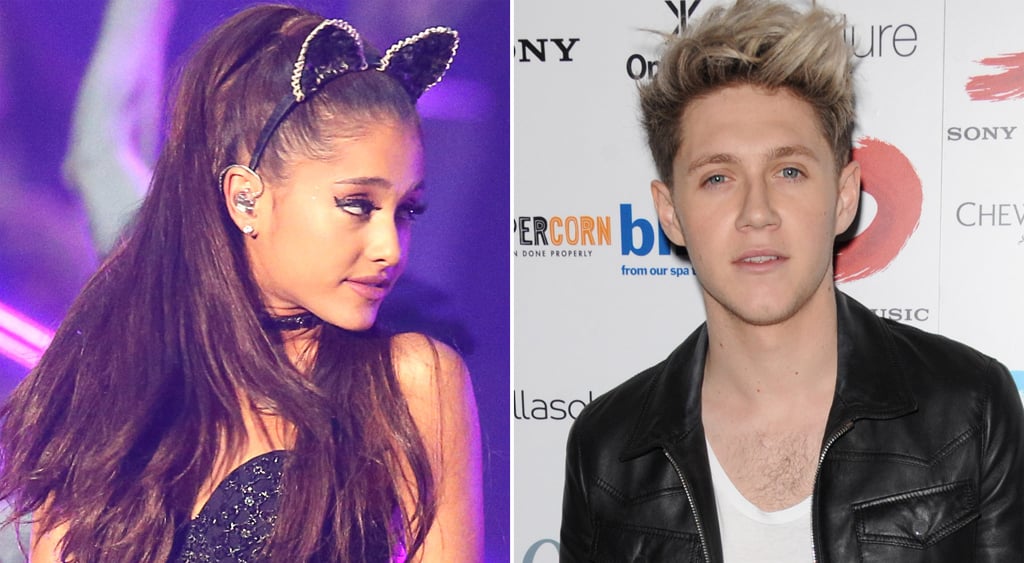 Ariana Grande and Niall Horan had a carefree Monday night in London. The stars linked up with a group of friends for an intimate get-together, which Ariana captured in a funny video she shared on Instagram. After inhaling helium from balloons, Ariana and Niall embraced their inner Alvin and the Chipmunks, letting out sounds higher than what you've heard in any Ariana or One Direction song. "new friends + old friends + helium balloons," she captioned the clip.
Ariana kicked off the night with her concert at the O2 Arena, which Niall reportedly attended. Both stars have been on world tours in recent months. Ariana launched her Honeymoon Tour in February, about two months before her breakup with Big Sean in April. Meanwhile, Niall has been busy with 1D's On the Road Again tour. The guys have been carrying on with their concert dates despite Zayn Malik's departure from the band in March. Niall and his buds opened up about their "adjustment" period during an appearance on The Late Late Show With James Corden in May.