News on Andrew Lloyd Webber Prostate Cancer Diagnosis
Andrew Lloyd Webber Diagnosed With Prostate Cancer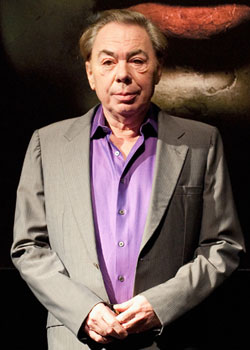 Composer Andrew Lloyd Webber has been diagnosed with prostate cancer. His spokesman issued a statement saying:
"The condition is in its very early stages. Andrew is now undergoing treatment and expects to be fully back at work before the end of the year."
The news follows Andrew's announcement earlier this month about his plans for Love Never Dies, the sequel to Phantom of the Opera, which will open in London and on Broadway in 2010.
Our thoughts are with Andrew and his family.