OMG: Game of Thrones Could Last Longer Than Seven Seasons
Game of Thrones showrunners David Benioff and Dan Weiss have said that they plan on having the show last seven seasons — meaning that next season, season six, would be the next-to-last. If you're already grieving that, there may be some hope that the show could go longer than that. Speaking at the Summer TCA, HBO programming president Michael Lombardo batted away the idea that seven seasons was definite. "That's definitely open," he said. "Seven seasons and out has never been the conversation. The question is, how much beyond the seven are we going to do?"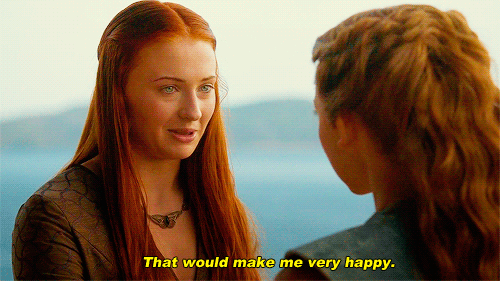 What's that? Good news and Game of Thrones?! That's right. Lombardo had some more specifics, adding that Weiss and Benioff are "feeling like there are probably two more years after six. As I've said before, I'd always love for them to change their minds, but I think that's what we're looking at right now." As it stands, two years after season six means we're already getting an extra season than was already planned. Of course, it sounds like the decision is really up to the showrunners and writer George R. R. Martin, who is still working on the sixth book.
Beyond the current narrative though, Lombardo fielded a question about whether HBO (and hopefully Sky Atlantic in the UK) would ever consider airing a Game of Thrones prequel. "I would be open to anything that Dan and David wanted to do," Lombardo affirmed, saying that there is "enormous storytelling to be mined" from the Westerosi story, but at this point, "All the focus is on figuring out the next few years of this show."
Still the best news in the Seven Kingdoms!