Olivia Colman Quotes About Age at the Golden Globes 2019
Olivia Colman, a True Queen, Expertly Sasses Back at Questions About Her Age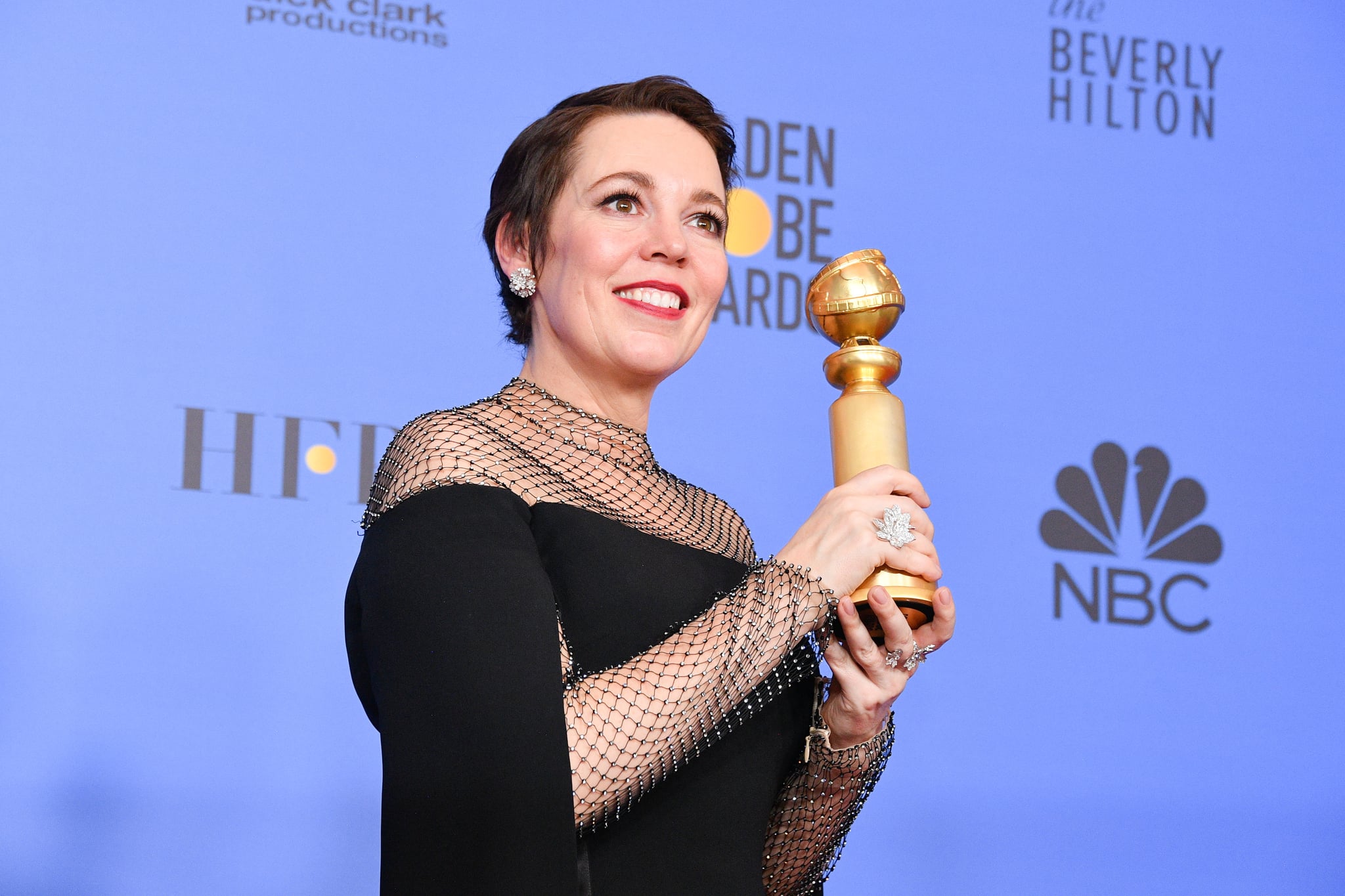 Olivia Colman rightfully snatched the Golden Globe for best actress in a comedy on Sunday night, thanks to her incredible performance in The Favourite. After giving an adorable acceptance speech (in which she fondly referred to costars Emma Stone and Rachel Weisz as her "b*tches"), Colman stepped backstage into the press room to answer questions.
Of course, one of the ongoing themes in recent years, especially when it comes to Hollywood, is that older women are finally getting more work, more roles, and more chances to shine. It's no secret that the opposite has been true for a long time; maybe the best, most savage call-out is Amy Schumer's "Last F*ckable Day" skit from 2015. But with this new movement, many of these so-called "older actresses" are being asked to comment on the phenomenon. Olivia became one of these such targets on Globes night, but she was happy to weave her own sass into her answers.
One journalist kicked off the press room Q&A by basically saying Olivia was old even when she started (I have to laugh!): "If I'm correct," she said, "you started acting in television and film a little bit later in your career." Sure, it's not overt, but we can all read between the lines. Olivia, charming as ever, jumped in. "I don't know what later means! How long do you have to be acting for it to be later? I was in my 20s, I think that's perfectly reasonable." For the record, her first IMDB credit is from 2000, which would have made her 26 at the time. Perfectly reasonable, indeed.
But the best lowkey roast came when one journalist trotted out the dreaded aforementioned question. "You've done an incredible job landing roles throughout your career. I'm wondering your thoughts, generally, looking at the industry on screen, on roles for older women." Which basically translates to, "Can you, an older woman, comment on the fact that there are more roles for older women?"
"Older women!" Olivia said with a sly smile and a shrug that said something to the tune of, "Who, me?!" But gracious as ever, she recovered and gave a pretty golden response. "I've been lucky. In the UK, I think I've always found work, and I feel very fortunate. And I don't know why, but there are more and more parts being written. The older you get, the more you have to say. The more that's happened." A queen through and through! Can't wait to see what she says at the Oscars!