One Direction's Zayn Malik Is Engaged to Perrie Edwards
One Direction's Zayn Malik Is Engaged!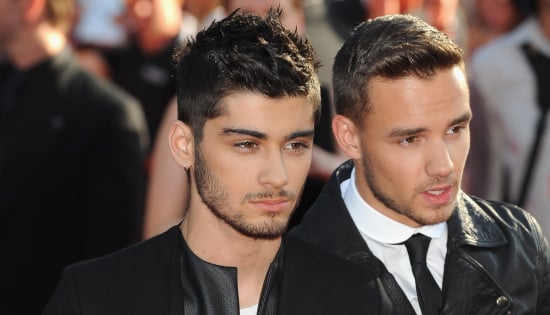 It's true! One Direction's Zayn Malik is engaged to his girlfriend and Little Mix star Perrie Edwards. Speculation about an engagement popped up when Perrie sported a diamond ring on her finger at the band's world premiere of This Is Us in London yesterday. Perrie's mom confirmed the good news that same day during an interview with Real Radio, saying, "Yes it is, it's true. They got engaged on Sunday and it was absolutely lovely. It's wonderful because Zayn is absolutely gorgeous. Perrie loves him to pieces, and it's perfect. They get on so well together and understand each other. It's just fabulous. He did the traditional asking me and then asking his mum and dad." Along with her mother's confirmation, Perrie acknowledged the news by retweeting her brother on Twitter, whose tweet read: "Right, my sister and Zayn are engaged! It's true! You seen the ring on the finger and all that jazz! Congrats." She also gave an affirmation by tweeting a simple, "Yes." later that day. Check out Perrie's ring below, and congratulations to the happy couple!