Orange Is the New Black Season 6 Details
Orange Is the New Black: Here's What You Should Know About Season 6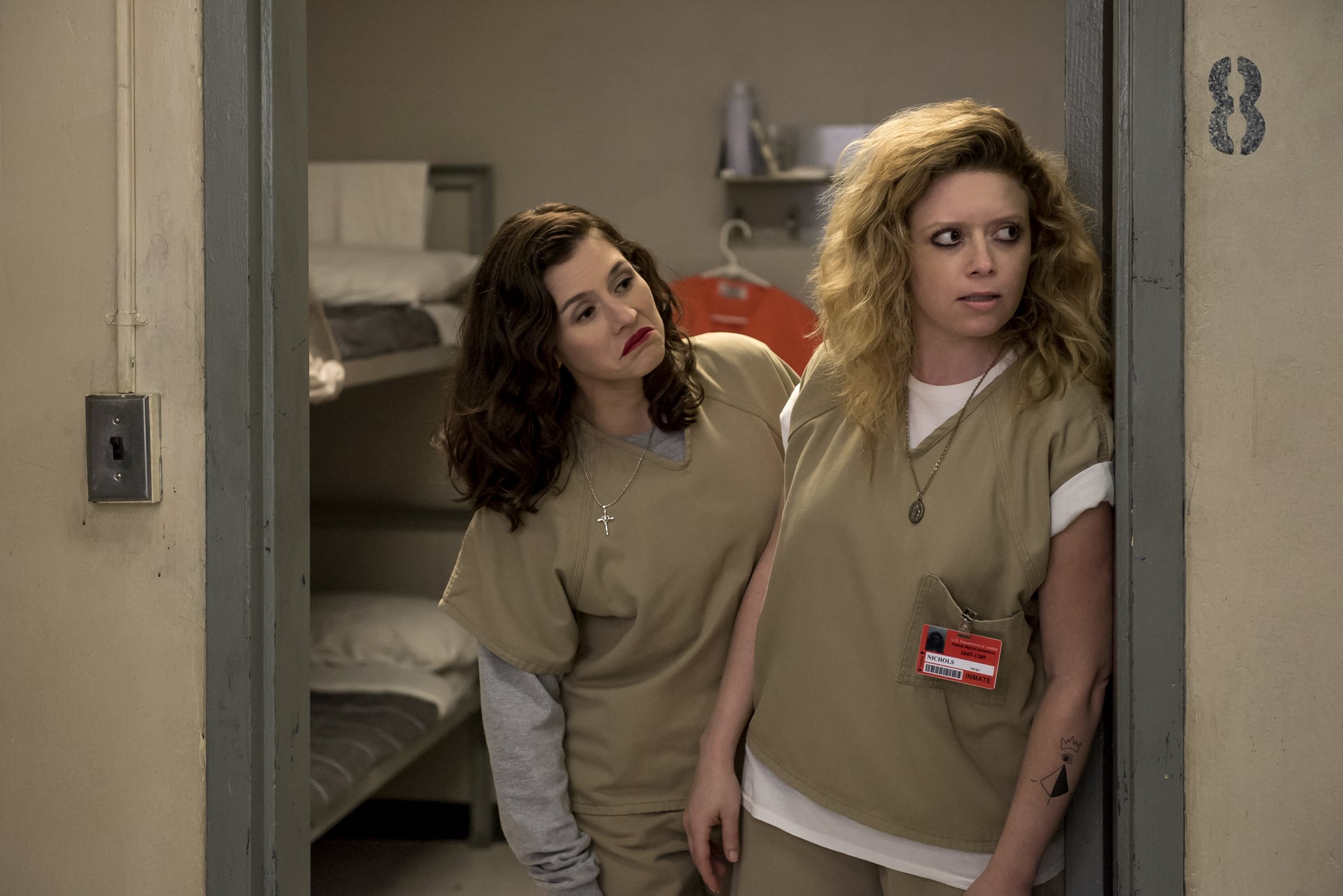 "Orange Is the New Black's fifth season just premiered, and you're already talking about season six?!" you might be wondering to yourself. And yes, we realise it's a little early to already be speculating about a sixth season, but then again, Netflix has already renewed the prison dramedy for two more seasons. That means it's not really about if we'll be seeing our favourite inmates in the future, but when. Let's take a minute to break down what we know so far, shall we?
The Premiere Date
The exact date is still TBD, but Orange Is the New Black has kept a pretty rigorous premiere schedule since season one hit the streaming network back in July 2013. A new season arrives like clockwork each Summer, always within the first two weeks of June. For instance, season five just premiered on 9 June, while season four's premiere was on 17 June. That means we'll likely get season six in June 2018 and season seven the following year.
The Cast
Season six will likely introduce us to a few new faces, because even if no new inmates are brought in, there are always unfamiliar actors in the flashback scenes. It's also safe to bet that the new episodes will offer some lesser-known characters their chance to shine, the way season five does with Frieda and Brandy (Asia Kate Dillon). Another suspicion we have is that season six will be the last we see of Piper Chapman (Taylor Schilling). She's supposed to be getting out of prison pretty soon (her sentence was for 15 months for her pretty minor role in Alex Vause's drug cartel), which is probably one of the reasons season five takes place over the course of only three days — to pad the timeline. Unless she does something to lengthen her sentence, it'll be hard to justify keeping her in prison until season seven rolls around.
The Story
In Netflix's statement about the renewal news back in 2016, series creator and executive producer Jenji Kohan hinted that the show's tried-and-true storytelling structure — a present-day timeline in (and sometimes out of) Litchfield Penitentiary mixed with revealing, preprison flashbacks for each character over the course of a few months — was going to be switched up. "Three more years! Not quite a political term, but still plenty of time to do some interesting things. In some cultures, 'May you lead an interesting life,' is a curse, but I don't live in those cultures," she said. "Here's to keeping it interesting."
Season five is already proof of that vision. The season covers only three days, detailing every aspect of the prison riot that began in the season four finale. We have a feeling Kohan will keep experimenting with that freedom in season six, especially since the show is already renewed and she doesn't have to worry about getting cancelled over creative differences.