Oscar Winning Screenwriter Diablo Cody Confirms Her Pregnancy Via Twitter, Is Expecting Her First Child With Husband Dan Maurio
Diablo Cody Confirms She's Expecting Her First Child!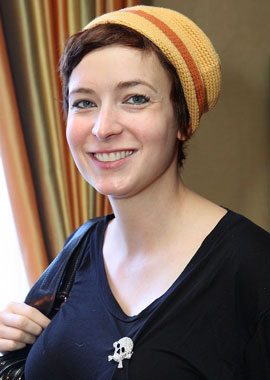 After those sad celebrity splits, some happy news — Oscar winning screenwriter Diablo Cody (Juno and Jennifer's Body) has confirmed that she is pregnant on Twitter! She wrote:
"Thanks for the congrats on my fetus! No secrets here; just thought it would be fun to see how big I could get before someone noticed."
She and her husband Dan Maurio are expecting their first child together, after they wed last summer.
Diablo's current projects include the fantastic TV series The United States of Tara starring Toni Collette, and she's also adapting the Sweet Valley High series of books into a movie.
Congratulations to Diablo and Dan!