Over One Million Take That Tickets Sold In 24 Hours With Robbie Williams 2010-10-30 05:51:51
Over One Million Take That Tickets Sold In 24 Hours!
Take That's tour along with original member Robbie Williams broke records when they sold over one million tickets in 24 hours yesterday, having to add several extra dates to keep up with demand. Their concert promoter SJM Concerts apologised to fans after they had hours of trouble trying to get tickets for the Progress Live tour which will take place next summer in the UK and Europe. Yesterday Ticketmaster said that they "alone have so far received over 20m page views from visitors arriving on the site, far in excess of that experienced for Michael Jackson last March. The sheer volume of fans also created problems for the UK telephone network." The band stated: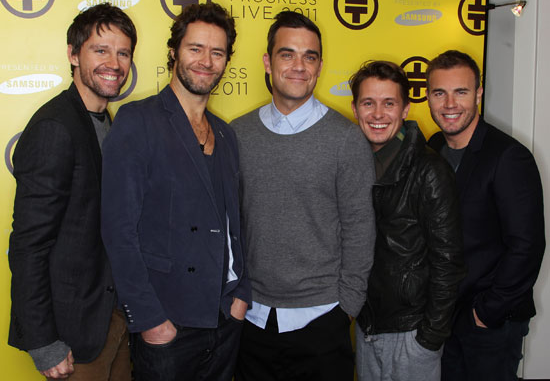 "We are speechless, truly and utterly shocked. This is the most amazing news for all of us. To sell one million tickets in a day is mind blowing and we think we'll be in shock for a few days! We want to thank everyone who has bought tickets today and look forward to seeing them next year."
Did you try and succeed to get tickets yesterday?