Patrick Dempsey Talks About Saving His Marriage 2016
Patrick Dempsey Reveals How He Saved His Marriage: Communication and "Lots of Sex"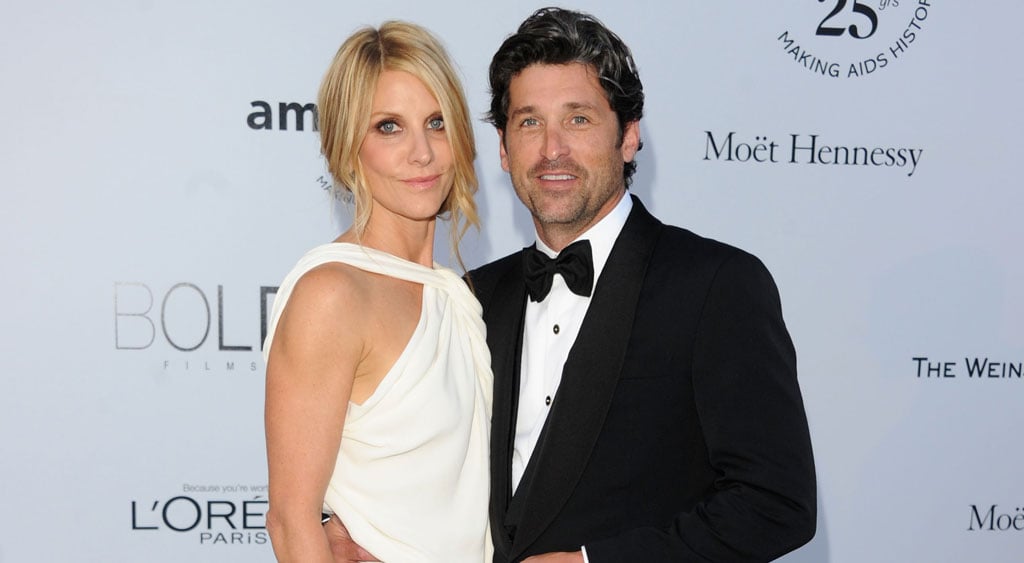 Patrick Dempsey has had a year full of fun moments with his family. From taking a romantic St. Barts holiday with his wife, Jillian, in February, to bringing his gorgeous kids to his movie premiere this week, it seems the Dempseys are stronger than ever after Patrick and Jillian called off their divorce in January. "Our marriage was not something I was prepared to let go of," the Grey's Anatomy actor said to People in their latest issue. "I didn't feel like we had done all the work. And we both wanted to do that work. That's where it started." It came as quite a shock when Patrick announced he and his makeup artist wife of 15 years were splitting, which he described as "scary," especially when he thought about their three children: Tallula, 14, and twins Darby and Sullivan, 8.
"It's always destabilising when you're potentially breaking up a family or you have a big section of your life that's ending," the 50-year-old actor said. "Everybody has their own path. Jill and I decided it was time to work on our issues and improve. We wanted to be role models for our kids like, okay, if you have differences, you can work them out." Patrick has recently been busy making the rounds for his role in Bridget Jones's Baby, but he notes that taking things step by step is one of the ways he rekindled his relationship. "You can only do one thing at a time and do it well," he says. "I [learned] to prioritise. Our union has to be the priority. I wasn't prepared to give up on her and she wasn't either. We both wanted to fight for it." The biggest secret to their reunion, though? "You've got to communicate, and stay open and not get lazy. And not give up. And lots of sex!" There you have it.