Patrick J. Adams Tweet About Meghan Markle's Engagement
Meghan Markle's Suits Costar Had the Best Joke About Her Engagement to Prince Harry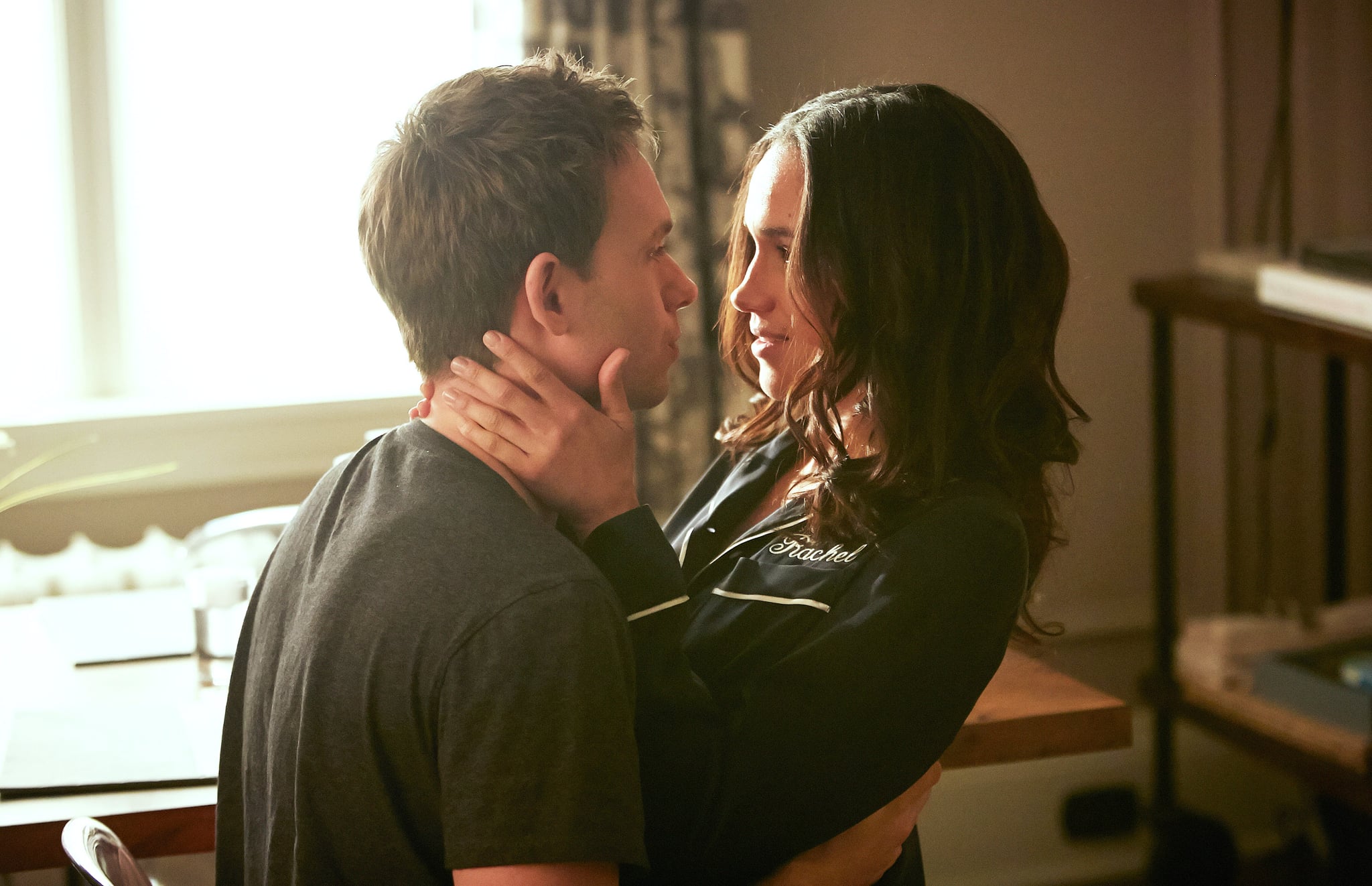 While you might be crying happy tears over news that Meghan Markle and Prince Harry are engaged, there's one person out there who was left totally blindsided by the news: Mike Ross. OK, OK — as much as we wish Mike existed in real life, the Suits character remains 100 percent fictional. His IRL counterpart Patrick J. Adams, however, is totally real, and he couldn't resist cracking a joke at his longtime costar's expense following the happy announcement.
Patrick, who plays Meghan's character's boyfriend on the show, quoted Kensington Palace's official announcement with a comment about how "She said she was just going out to get some milk . . ."
She said she was just going out to get some milk... https://t.co/y7cnM0eC9D

— Patrick J Adams (@halfadams) November 27, 2017
Mike and Rachel are set to tie the knot during the seventh season of the USA legal drama, after which both Meghan and Patrick will exit the show.
Meghan's costar certainly isn't the only one who's had something to say about her and Harry's upcoming nuptials. A ton of celebrities have shared their well-wishes for the couple, and pretty much all of Twitter is buzzing at the heartbreaking thought of Prince Harry being properly off the market. Fortunately, he couldn't have found a more incredible partner.