Patrick Swayze Has Died Of Cancer At The Age Of 57
RIP Patrick Swayze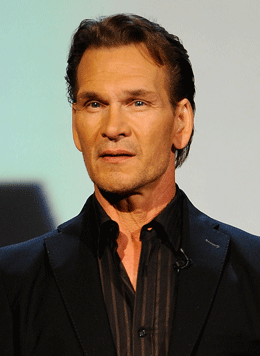 I am so sad to report that yesterday Patrick Swayze passed away at the age of 57. He was at home with his family after a battle with pancreatic cancer, which he was first diagnosed with in early 2008.
Patrick will live on through his movies, including the classic Dirty Dancing. His costar in that movie, Jennifer Grey, made this statement: "Patrick was a rare and beautiful combination of raw masculinity and amazing grace. Gorgeous and strong, he was a real cowboy with a tender heart. He was fearless and insisted on always doing his own stunts, so it was not surprising to me that the war he waged on his cancer was so courageous and dignified."
Our thoughts go out to his friends, fans and family, especially his wife Lisa Niemi, who he'd been with since he was 18 years old.