Paul Trailer Full Length Featuring Simon Pegg, Nick Frost, and Seth Rogen as an Alien
New, Full-Length Paul Trailer Is Here — And It's Funny!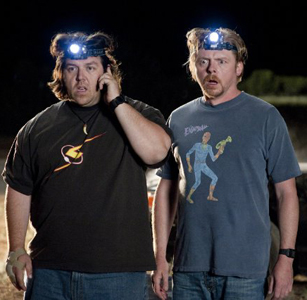 When the first teaser for Paul came out, I was disappointed that it wasn't funnier. But I'm relieved to see this longer trailer for the flick, which makes it look so much better. If the first trailer was a primer to introduce you to the premise — two nerdy protagonists, played by Simon Pegg and Nick Frost, visit Area 51 and meet alien Paul (voiced by Seth Rogen) — then this trailer actually shows off the humor you'd expect from this group. Not to mention that you also get to see more of the awesome cast, like Bill Hader, Jane Lynch, Jason Bateman, and Kristen Wiig. Watch the new clip when you read more.