Paul, Vin and Michelle Get Fast And Furious In London
Paul Walker, Michelle Rodriguez and Vin Diesel brought Fast & Furious to London's Leicester Square last night, as they attended the premiere of the fourth installment in the high octane movie franchise. Boyzone's Shane Lynch showed up in full racing driver gear, alongside Sam and Amanda Marchant. Ben Adams also showed up to see the film, and rather randomly MC Harvey decided to lift his shirt and show off his abs for the crowd. Paul was looking rather delish in his sharp suit, definitely adding some manjoyment to the proceedings!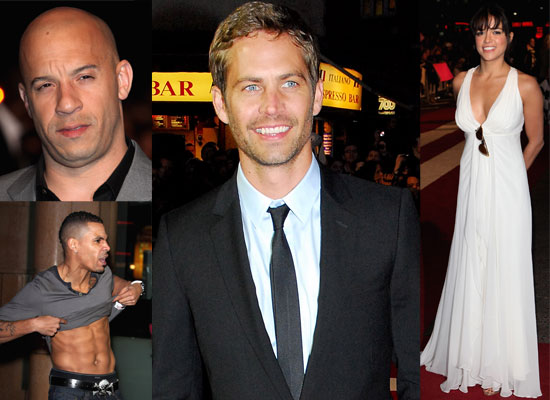 Are you a fan of the franchise, and will you be going to see the latest movie when it's out on April 10? Let me know!
To see more photos from last night, just read more.