Peaches Geldof and Chester French's Max Drummey To Divorce After Six Months Of Marriage
Peaches Geldof and Max Drummey To Divorce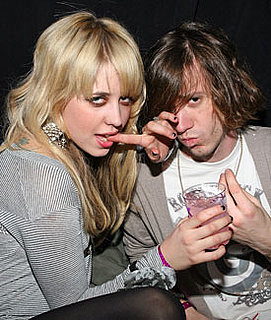 Peaches Geldof and her husband of six months, Max Drummey, are to divorce. I hate to say it, but it's certainly not the most surprising news of 2009 so far, as when news broke of their marriage there was speculation on how long it would last.
They married in Las Vegas just one month after meeting each other in July last year, the August ceremony surprising everyone, including Peaches' father Bob Geldof. Max is a musician — many of you thought he was "hot, hot, hot" when I polled you last year — and is in the band Chester French (who I recommend you take a listen to), while Peaches has a handful of fashion and media projects on the go, including a columnthat she writes for the American magazine Nylon.
While news of any divorce is sad — with the added blow of having it happen just before Valentine's Day — their spokesperson has said the split is amicable, they will remain friends and that there will be no further comment. I hope that these two continue happily with their separate lives, and will maybe think twice before marrying someone they've only known for a month in the future...