Penn Badgley to Play Jeff Buckley
Penn Badgley to Unleash His Inner Musician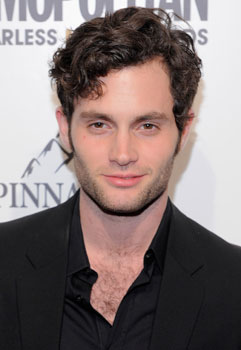 Penn Badgley is really breaking out of his Gossip Girl mold for his next role: the actor is set to star as musician Jeff Buckley in the upcoming film Greetings From Tim Buckley. The film will chronicle the relationship between Jeff and his father Tim, who abandoned him at a young age.
This is obviously a huge role for Badgley, and the actor expressed his excitement in portraying the "Hallelujah" singer, saying,
To play a man who was singularly gifted as an artist, greatly misunderstood & mythologized as a human being... It's something very special and sacred. I'm going to give all I can to this project.
Jeff Buckley fans, do you think Badgley will do justice to the musician's memory? Weigh in!