Pete Doherty Arrested Over Drugs On Flight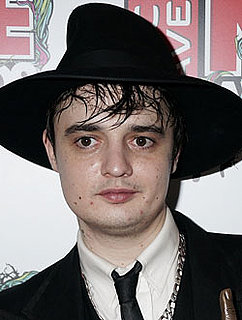 While flying to Geneva, Switzerland at the weekend, Pete Doherty was allegedly discovered slumped in a plane bathroom, which led to him being detained on arrival by police. A hypodermic needle was also apparently found on board. The Swiss police arrested Pete, but allowed him to play the show that he was in the country to perform.
A police spokesman said:
"We were contacted by the captain of a BA flight and a passenger was controlled by police. He was charged — but I cannot say what with. He paid a fine and was allowed to go."
Pete had previously said that he had quit drugs, following a number of arrests in the UK which led to him being jailed for 29 days after her breached a probation order.