Peter Andre Accepts Damages Over Infidelity Claim
Peter Andre has accepted "substantial" damages from The Sunday People newspaper at the High Court in London today, after it claimed he was unfaithful to Katie Price with Shira Jones, a "Jordan lookalike", in a meeting at Movida in London last December. Peter made reference to Kate's comment on GMTV as he spoke outside the High Court, and said: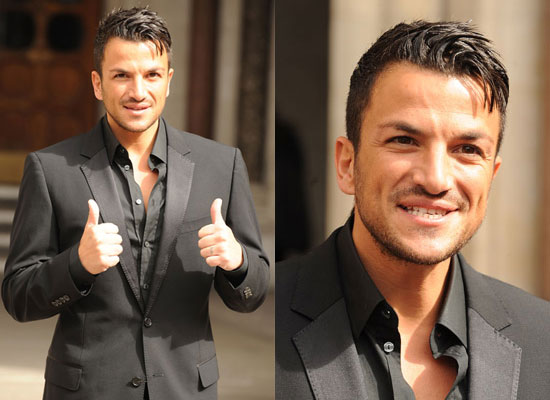 "This story has led to a lot of speculation about whether I was faithful to my estranged wife, which even led her to mention it on a breakfast television show last week. I have never been unfaithful to my wife, not with this girl or with anyone else. I'm pleased that the Sunday People have now accepted that their story was untrue and hurtful to myself. I also need to add that if anyone slanders my name, I will not hesitate in taking action against them. Now hopefully this will bring these rumours and lies to an end and let me move on with my life. When things are untrue, I have to take action. I've not only got an estranged wife, I've got kids as well."