Photo Gallery Of Emma Thompson, Matthew Goode, Hayley Atwell, Ben Whishaw, Will Young at Brideshead Revisited Premiere
Will Joins Smart Cast For Brideshead Revisited Premiere
The cast of Brideshead Revisited were joined by a dapper Will Young for the film's UK premiere in Chelsea yesterday. Matthew Goode and Felicity Jones kept it simple and smart, while Ben Whishaw accessorised with a teddy, no doubt to represent his character Sebastian's bear Aloysius. Love it! Emma Thompson, who wore gorgeous autumnal tones like Hayley Atwell, made sure the cast bonded during filming. She invited them for Sunday lunch, and when Hayley wasn't eating all of the food because the producers had demanded she lose weight for the role, Emma called them and threatened to quit. What a fantastic display of female solidarity.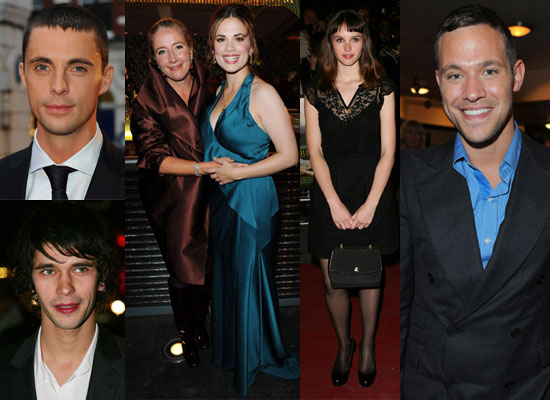 We read the novel for our PopUK Book Club, and I reviewed the rerelease of the 1981 ITV adaptation, so I'm excited to see the film when it's released on Friday. Are you?
For loads more of the cast, Will Young and Laurence Llewelyn-Bowen, read more.
Images include: Felicity Jones, Emma Thompson, Matthew Goode, Hayley Atwell, Ben Whishaw, Will Young, Laurence Llewelyn-Bowen