Photo Gallery Of Jordan/Katie Price and Sophie Price on a Night Out in London Looking Drunk as She Leaves a Club
Had a Good Night, Jordan?
Jordan/Katie Price has been under a lot of pressure recently, what with her dressage performance at the Horse of the Year Show, those rumours about marriage problems (which she deals with in this week's OK magazine) and Pamela Anderson criticising her. So it's not surprising that she just wanted to let her hair down and let loose last night. Alongside her sister, Sophie, and a helpful minder, Kate hit up all the clubs in London, going from Embassy to Silver to Maddox to Blush, leaving just before 5am. No wonder she needed a little help from her friends as she made her way home.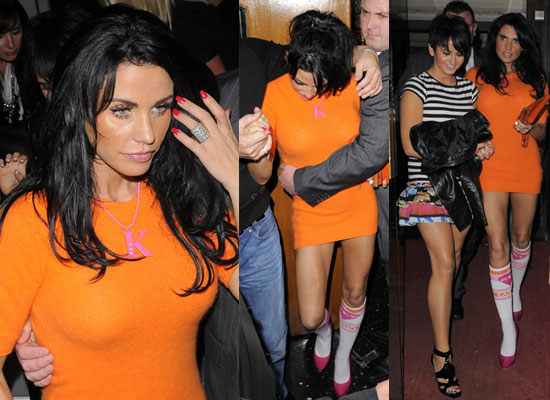 To see more pictures of Kate and her sister Sophie just read more