Photo Gallery of Paul Bettany and Sophie Okonedo at The Secret Life of Bees Premiere at the London Film Festival
Paul and Sophie Share The Secret Life of Bees with London
Paul Bettany and Sophie Okonedo wrapped up warm for the premiere of The Secret Life of Bees at the London Film Festival last night. The movie's other stars who attended the LA premiere couldn't make it to London last night, but director Gina Prince-Bythewood was there to celebrate the UK premiere. Gina also wrote the screenplay, adapting Sue Monk Kidd's book for the screen, and the novel is one of my possible future PopUK book club reads: be sure to let me know what you'd like to read! Already number three at the US box office, the film opens here in the UK on 5th December — check out the trailer after the jump and let me know if you plan to see it.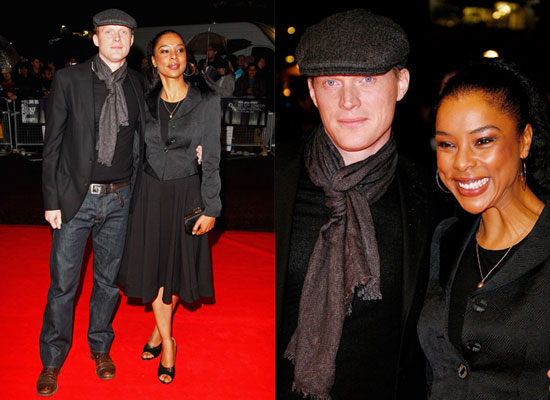 Remember to enter our LFF giveaways: win a year of films or tickets to Easy Virtue!
To see more pictures plus the film's trailer just read more.
Images include Paul Bettany, Sophie Okonedo, director Gina Prince-Bythewood and Reggie Rock Bythewood.