Photo of Jonathan Ross Who Has Been Suspended From the BBC Without Pay For 12 Weeks While Radio 2 Controller Resigns
Jonathan Ross Off For 12 Weeks, Radio 2 Controller Quits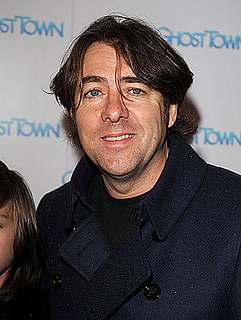 Jonathan Ross has been suspended from all broadcasting on the BBC for 12 weeks without pay, following the prank he played on Andrew Sachs with Russell Brand during the latter's BBC Radio 2 show.
Lesley Douglas, Radio 2 Controller, has resigned from her post, saying she offered her "personal apology to Andrew Sachs and his family and to the audience for what has happened".
She also said: "The events of the last two weeks happened on my watch. I believe it is right that I take responsibility for what has happened".
This follows Russell Brand's resignation yesterday. He mentioned Noel Gallagher in his statement, and the Oasis singer has come forward to publicly support Russell.
To see what Noel said, just read more.
Noel said:
"At worst it was a juvenile prank that wasn't unfunny - but it's hardly offensive... I feel bad for Russ, 'cause he really loved doing the show... I loved being on it as well... It's so typical of the English in general - 10,000 people get outraged, but only five days after it has happened."