Photo of Kandy Rain — First Act to Leave The X Factor 2009 After Rachel Adedeji Received More Phone Votes
Kandy Rain Are the First Act to Leave The X Factor!
Tonight Kandy Rain were the first act to leave The X Factor, following a rollercoaster of a results show. I discussed some of it with you on Twitter as the show kicked off with a sombre moment remembering Boyzone's Stephen Gately and explaining why Louis was absent from the show. The group song followed, which split opinion, and was followed by performances by last year's winner Alexandra Burke and first live performance of "Bodies" by Robbie Williams.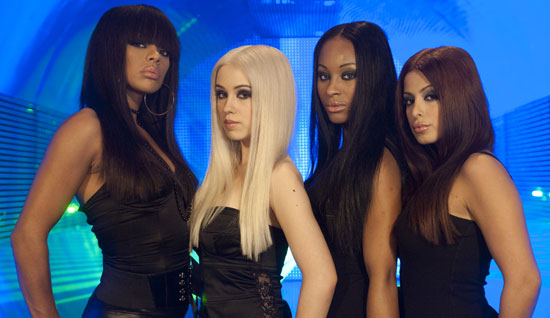 John & Edward were the first act to be announced as through to next week — shock horror! — while Rachel Adedeji and Kandy Rain were in the bottom two and sang again. The judges tied on their votes, with absent Louis' vote going to Kandy Rain, as did Simon's, while both of the girls went for Rachel. When the phone votes were taken into account, Rachel was saved and the girl group went home. Do you think the right decision was made?