Photo Of Pregnant Zoe Ball and Norman Cook Who Are Expecting Their Second Child
Zoe Ball Is Pregnant!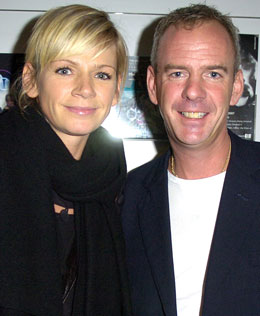 Zoe Ball has announced she is pregnant with her second child with husband Norman Cook aka Fatboy Slim. The couple have an eight year old son called Woody, and Zoe broke the news on her Radio 2 breakfast show, saying:
"I've got some lovely news for you all actually. I'm having a baby.... My little boy is so happy he's waited an awfully long time for a baby brother or sister."
Congratulations to Zoe, Norman and Woody!!