Photos of Aaron Johnson and Chloe Moretz Promoting Kick-Ass in Berlin
Chloe Moretz and Aaron Johnson Kick Ass in Berlin
Aaron Johnson was looking handsome and happy in Berlin yesterday as he promoted Kick Ass alongside his young scene stealing costar Chloe Moretz. She's spoken out about her role as Hit Girl in which she's involved in violent scenes and frequently swears, saying: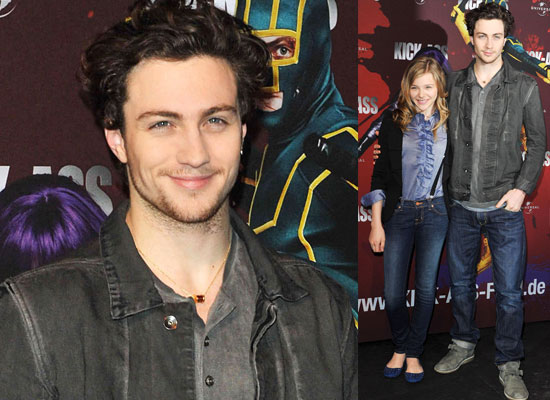 "It's a movie. Obviously a little girl can't beat up and kill huge, heavy men. I don't see how anyone wouldn't realise it's not real. It is a controversial role, but it was a role I wanted to do. If I said a sixteenth of the words I say in that movie at home, I would be grounded for the rest of my life for sure."
Sounds like she's pretty well adjusted! If you've seen Kick-Ass already, what did you think?