Photos Of Adrian Grenier, Mark Ronson, Kelly Osbourne, Luke Worrell and Kimberly Stewart At Bungalow 8 In London
Adrian's Britain-Based Entourage At Bungalow 8
Following his formal weekend at the Emmys, a smiling Adrian Grenier crossed the pond to spend the night out in London yesterday at Bungalow 8. The Entourage star wasn't without company though, as a few well-known faces accompanied him to the club, including Kelly Osbourne and boyfriend Luke Worrell who left the club happily at the end of the night, before embarking on a PDA in the back of a cab.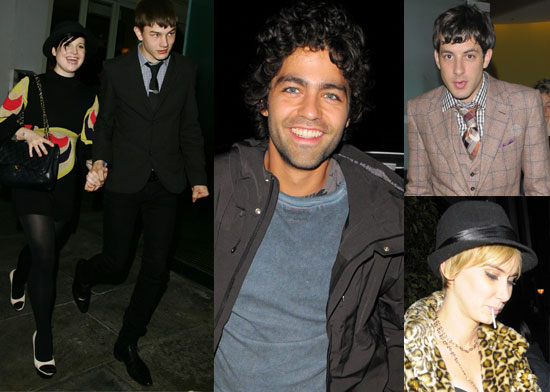 Mark Ronson was also there in his smart tweed checked suit, remaining quiet about the news that Lindsay Lohan admitted she's been in a relationship with his sister Samantha for "a long time". Kimberly Stewart was also at Bungalow 8 last night, she showed up in a striking leopard-print coat and matched her hat with Kelly's!
To see more photos of Adrian's entourage at Bungalow 8 last night, just read more.