Photos Of Agyness Deyn, Albert Hammond Jr and Pixie Geldof at Chanel Mobile Art Party in New York
Agyness and Pixie Party with Chanel's Chosen Ones
A whole host of gorgeous stars turned up for the launch of Chanel's Mobile Art pavilion in Central Park, New York yesterday. Agyness Deyn and Pixie Geldof represented the UK at the glamourous do and partied alongside the likes of Sarah Jessica Parker, Kate Bosworth and the man himself, Karl Lagerfeld. I just love seeing Agy out and about in New York with her beau Albert Hammond Jr, whether they're dressing up for nights out like this, or relaxing in casual clothes for a day out with their pooches.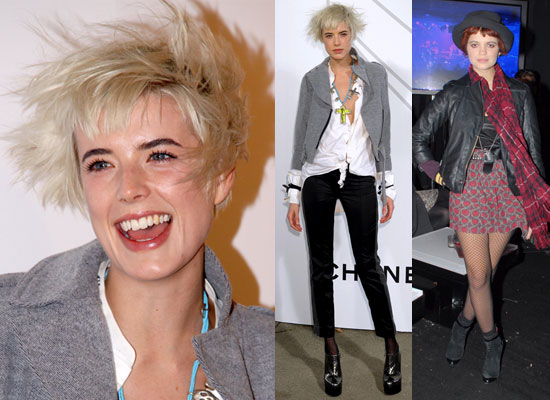 To see pictures of Agyness with Albert just read more.
To see lots of pictures of all the Americans in attendance head over to InStyle UK!