Photos Of Agyness Deyn and Alex Greenwald Kissing At Coachella Festival 2009, Also Reese Witherspoon, Jake Gyllenhaal and more
Agyness, Alex, Reese and Jake Get Closer At Coachella
The Coachella music festival kicked off in California on Friday, with a mix of international celebs performing and in the audience. Agyness Deyn showed that she and Alex Greenwald (from Phantom Planet) are more than just good friends as she and got up close with her new man, as well as hanging out with friends Remi Nicole, Henry Holland and Nick Grimshaw. A-list couple Reese Witherspoon and Jake Gyllenhaal also made their way around the site hand in hand, while Kate Bosworth looked stylish as she wandered with her man James Rousseau.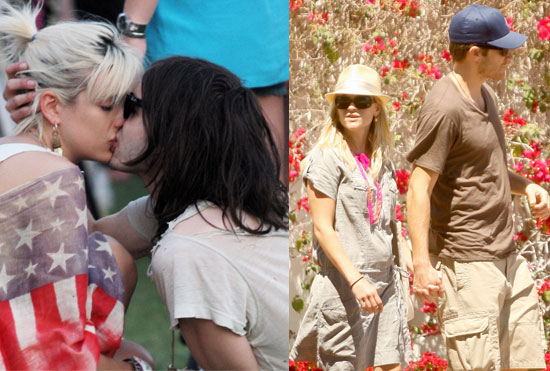 Joss Stone performed on Saturday, as well as taking in some of the other bands' performances, and style icon Chloe Sevigny was trying to make the socks and sandals look fashionable again! Dita Von Teese put the glamour on hold in her cute printed dress, while Paris Hilton — fresh from the UK — clung on to her man Doug Reinhardt, and David Hasselhoff protected his famous face from the rays in a big hat.
To see many more photos of Agyness, Alex, Jake, Reese, Chloe, Kate and everyone mentioned, just read more.