Photos Of Alexa Chung At Atelier Moët Launch
Girl About Town Alexa At The Atelier Moët Launch
Alexa Chung was out in London last night at the Atelier Moët launch, where she played another gig as a DJ alongside fellow record spinners Jefferson Hack and Giles Deacon for guests like Kris Marshall and Peaches Geldof. Alexa also has a column in The Independent as their "Girl About Town", she speaks about her fluid job titles and her life in general, here's an extract: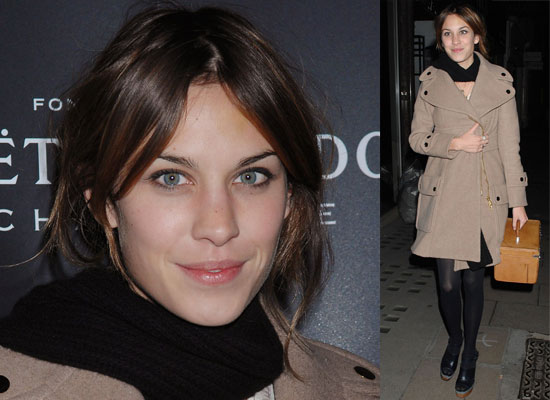 The morning after DJing, which ended up being incredibly good fun, the beyond-irritating beeps of my BlackBerry alarm woke me from my slumbers and prompted a sulky stroll to the bathroom. The Maker's Mark whiskey with which I had liberally doused my throat the previous night finally took its toll a bit later as I attempted to mount a horse while dressed, somewhat ironically, as a damsel in distress.
I'd love to know what you think about Alexa's column, take a look and let me know!