Photos Of Amy Winehouse Leaving For Court To Plead Not Guilty To Charges Of Assault
Amy Pleads Not Guilty In Court To Assault Charges
Amy Winehouse left her home this morning to attend Westminster Magistrates Court to face charges of common assault with her dad Mitch — she's alleged to have attacked a fan at a charity ball in London back in September 2008. Amy pleaded not guilty to the charges and the case has been adjourned until July 23.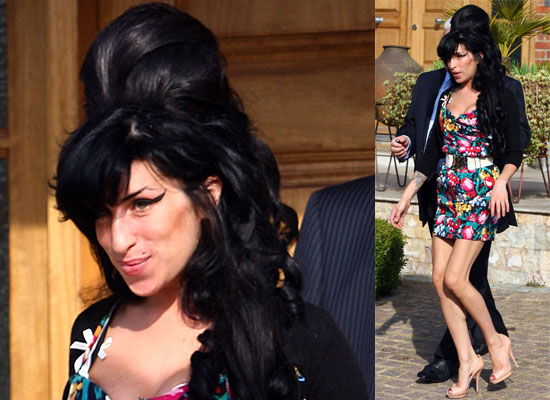 Though she's showing a lot of skin for a court appearance, Amy's certainly looking healthier Spring appropriate in her flowery dress and nude shoes. Mitch has also been speaking out about Amy's marriage to Blake Fielder-Civil, saying:
"Amy wants to resolve the situation. She's guilty of loving him, stupid girl. I'm not saying she is going back to him, she just wants to talk. But I want her to get divorced. I want Blake and his family out of our lives. It's the only chance Amy has. She nearly ended up dead thanks to him.... He's after £5million. Does he think we're idiots? Amy's a musical talent, but since she's been with Blake she's barely been able to perform on stage, let alone make a record."
Do you have the same opinion on Blake and Amy?
To see more photos of Amy, just read more.